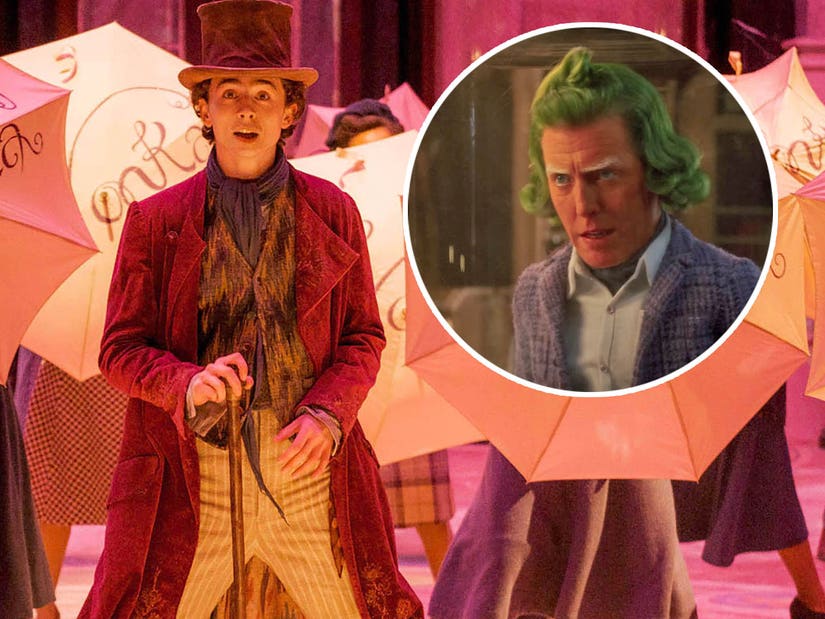 Warner Bros.
The new movie musical is a prequel highlighting Willy Wonka's early adventures and the opening of his first chocolate shop.
Ready to return to a world of pure imagination?
That's what Warner Bros. is hoping for with its new Wonka, a Willy Wonka prequel film starring Timothee Chalamet in the title role.
Unlike the 1971 Willy Wonka & the Chocolate Factory starring Gene Wilder or Tim Burton's Charlie and the Chocolate Factory with Johnny Depp in 2005, this new musical will focus on Wonka's adventures before he became the head of a candy conglomerate and show him attempt to open his very first chocolate shop.
Also starring in the film is Hugh Grant -- who will play a 20-inch Oompa Loompa -- Olivia Colman, Rowan Atkinson, Calah Lane, Keegan-Michael Key, Matt Lucas, Natasha Rothwell and Sally Hawkins.
Speaking with EW, director Paul King said he wanted to separate his film from those that came before it.
"I didn't want to reinvent those things 'cause it felt like that '71 movie had come up with these incredibly enduring, iconic looks," he said. "What I wanted this movie to be was like a companion piece to that movie. If you imagine those people in that world 25 years earlier, that was my starting process. Eventually, he would grow into that person and that factory."
"I love the idea of telling a story where Willy Wonka wasn't just this magical, admirable, extraordinary, inventive character," he added, "but where he was actually the emotional heart of the movie."
King noted that Chalamet's role comes with "mighty big shoes to fill," before praising his performance in the film. "He's such a brilliant actor at expressing really deep emotions within the context of a family movie," he continued. "He's just extraordinary as well at singing and dancing. He's got the voice of an angel and the toes of ... I don't know what toes. I can't wait for people to see it. I think it's gonna blow people away."
Wonka hits theaters December 15.