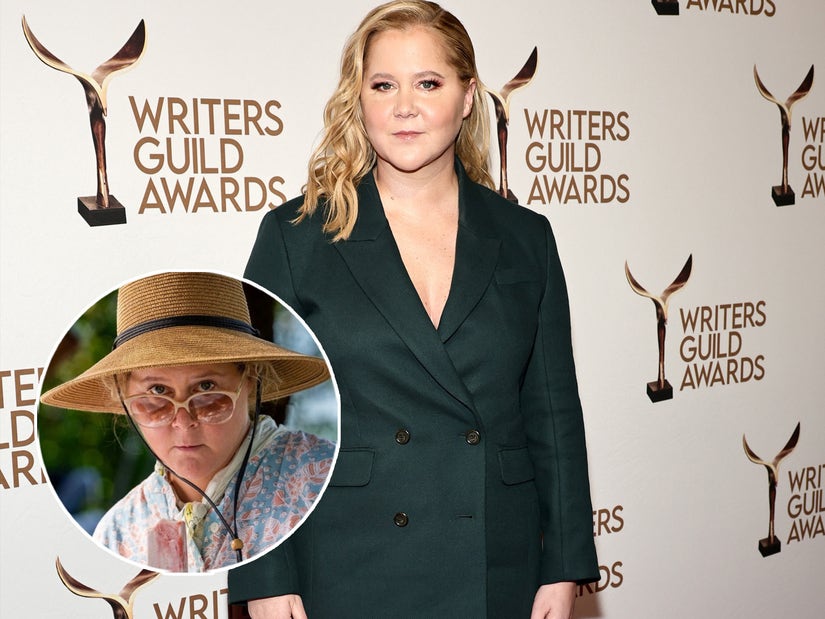 Getty/Instagram
The actress and comedian -- who was set to star in a Barbie movie from Sony in 2016 -- got in on the Barbenheimer double-feature action this weekend.
The actress and comedian took to Instagram to share her thoughts on Barbie, as well as who she believes she should have played in Oppenheimer in a post on Monday morning.
Waiting for your permission to load the Instagram Media.
"Really enjoyed Barbie and Oppenheimer but I think I should have played Emily Blunts role," she joked. "Do better Hollywood."
Blunt portrayed Kitty Oppenheimer, the wife of J Robert Oppenheimer, in the film.
In the comments, fellow comedian Amy Sedaris also quipped, "I should of played Albert Einstein (spoiler alert)."
Schumer's positive Barbie comment comes after she exited a different version of the film set up at Sony back in 2016. She was set to play the titular character, but walked away from the movie in 2017, before Anne Hathaway was also attached to star. Margot Robbie came aboard after the project moved over to Warner Bros., who released the film currently in theaters from director Greta Gerwig.
In a recent episode of Watch What Happens Live With Andy Cohen, Schumer opened up about why she really dropped out of the role ... after initially citing scheduling issues in 2017.
"They said I was too thin," joked Schumer. "I can't wait to see the movie. I think it looks awesome. I think we said it was scheduling conflicts. That's what we said."
"But it was really just like, creative differences," revealed the comedian. "But there's a new team behind it and it looks like it's very feminist and cool, so I will be seeing this movie."
She wasn't the only one who checked out the movie this past weekend, as it raked in $162 million at the box office in North America alone; Globally, it made $337 million. The movie broke the opening weekend record for 2023 and set the new opening weekend record for a film directed by a woman ever.