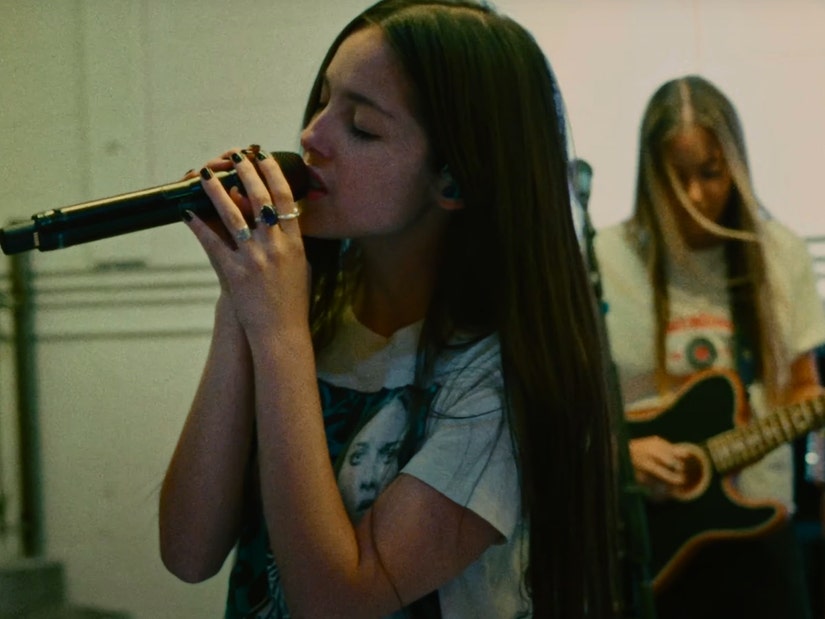 YouTube
The Grammy winner dropped her sophomore album, GUTS, on Friday, and like it's predecessor, there's no doubt it's a complete hit.
Olivia Rodrigo's highly-anticipated second album is finally here -- and it's safe to say she's clearly avoided the sophomore slump.
On Friday, the 19-year-old singer dropped her second studio album, GUTS, and fans and critics alike are praising Rodrigo's talent, declaring that she absolutely knocked it out of the park. Even Rolling Stone gave the "Vampire" singer a perfect 100 percent score on GUTS.
And if her widely successful first album, three Grammy awards, chart-topping hits, and the rave reviews for GUTS aren't enough non-fans to listen to her sophomore album, they should check out the incredible live rehearsal of her new song, "All-American Bitch," which is the first track on GUTS, as it showcases her raw, natural talent.
Rodrigo celebrated the release of GUTS on her Instagram, sharing a photo of a written letter to fans.
"hey guys!! today is the day! my sophomore album, GUTS, is out everywhere!!!" she wrote. "I feel so many feelings. I feel excited, nervous, proud, but mostly I feel so grateful for my collaborator Dan who pushes me & inspires me and without whom this album wouldn't have been possible."
"and lastly, I feel so immensely grateful for everyone who has generously supported me over the past few years," she added. "thank you to everyone who has listened and streamed and been sooo kind. I owe you so much to you guys & I really hope you dig these new songs. lots & lots of love 4 ever & ever !! xo, Liv."
GUTS features 12 songs, including the two hit singles: "Vampire" and "Bad Idea Right?" Rodrigo's second album follows her successful 2021 debut album, SOUR. She won three Grammy awards, including Best Pop Vocal Album for SOUR, Best Pop Solo Performance for her "Driver's License," and Best New Artist.
Waiting for your permission to load the Instagram Media.
GUTS is available now. Listen to the album, below.