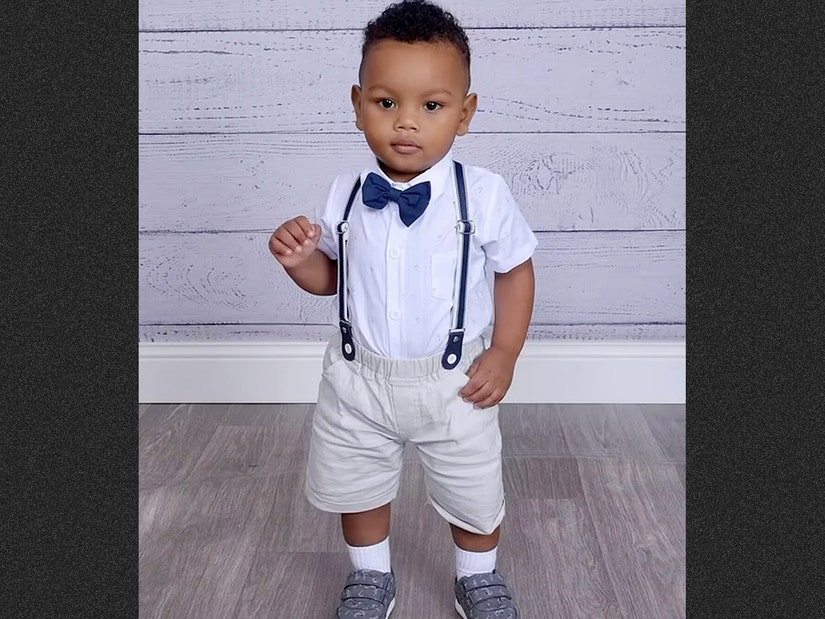 Facebook
Four children under the age of three were all administered Narcan; authorities later found fentanyl at the daycare.
Two have been charged with murder following the death of 1-year-old Nicholas Dominici, one of four children who were possibly exposed to fentanyl at their daycare.
Both Grei Mendez, 36, and Carlisto Acevedo Brito, 41, were arrested on Saturday and charged with murder, endangering the welfare of a child, criminal possession of drugs and assault. Mendez ran Divino Niño daycare from a Bronx apartment, in which Brito -- the husband of Mendez's cousin -- reportedly rented a room.
On Friday, medical units were dispatched to Divino Niño after receiving a 911 call regarding three unconscious children at the establishment. The three were found "unresponsive" and were "demonstrating symptoms of opioid exposure" when officials arrived, before they were administered Narcan. Two children -- an 8-month old girl and a 2-year-old boy -- survived, while Dominici died at the hospital.
Dominici's mother only learned what happened when she arrived to pick up her son and saw police at the building; she then got a call informing her that her son was at the hospital. According to the child's parents, he had only started going to Divino Niño a week prior to his death. He would have turned 2 in November; no official cause of death has been determined.
According to police, another child "was removed" from the daycare center earlier in the day.
"Once home the child's mother noticed the kid was acting lethargic and unresponsive," said NYPD Chief of Detectives Joseph Kenny, adding that he too was taken to the hospital, given Narcan "and his life was saved."
A search of the daycare center uncovered a kilo press -- which Kenny noted was often used "by drug dealers when packaging large quantities of drugs." Per a detective's report filed in court, via the New York Times, two more kilo presses were later discovered, as was 1 kilo of fentanyl inside a closet at the daycare.
The report also indicated that a urine sample from the 8-month-old girl found traces of fentanyl, while firefighters said they found no traces of carbon monoxide or "environmental toxins" at the business.
An attorney for Mendez said his client didn't know how the children could possibly have been exposed to fentanyl -- pointing out how she called 9-1-1 before asking, "Why would someone who knows they have fentanyl in their apartment call the police?"
"It's a tragedy for the children. It's a tragedy for her because I don't believe she's involved in what happened, so it's really bad all around for everybody," added the attorney, via CBS. "She just didn't know. She rented a room to somebody, and she didn't know what was going on."
During a press conference Friday, the NYC Department of Health and Mental Hygiene commissioner said the daycare started operating in January. Commissioner Ashwin Vasan said Divino Niño passed two routine inspections before it opened, as well as a "surprise visit" earlier this month on September 9th. No violations were found during any of the visits.
"The hardest thing is for me to come home and open that door and not see Nicholas saying, 'Dad, Dad.' It is too hard. We can't," Nicholas Dominici's father, Otoniel Feliz, told CBS New York. "Because the irresponsibility of people that don't know, they don't know that playing with drugs and leaving them where kids can reach them is too dangerous."