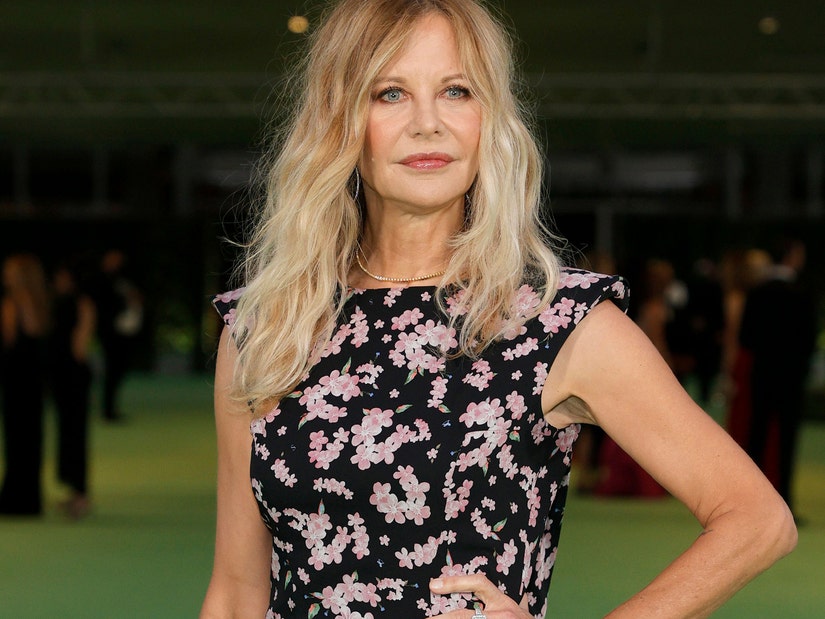 Getty
After eight years out out of the business, the 61-year-old actress is back with a new film -- which she also cowrote and directed.
The 61-year-old actress is making her return to Hollywood next month with her new film, What Happens Later -- her first time in front of the camera since her directorial debut Ithaca in 2015.
After getting a waiver to promote the film amid the ongoing SAG strike, Ryan also covers PEOPLE, in which she opens up about why she stepped away from the business for such a long stretch and what brought her back.
Waiting for your permission to load the Instagram Media.
"I took a giant break because I felt like there's just so many other parts of my experience as a human being I wanted to develop," said the actress, who is also mom to actor son Jack Quaid -- who she shares with ex Dennis Quaid -- and adopted daughter Daisy, 18.
"It's nice to think of it as a job and not a lifestyle. And that is a great way of navigating it for me," she added.
While Ryan has made public appearances at festivals, fashion shows and Hollywood events over the past few years, she hasn't been on a set since 2015's Ithaca. Like that film, Ryan also stars in and directed What Happens Later -- also cowriting the script this time.
"It came to me during lockdown," she said of the project. "The essence of it is these two people who are stuck together. I just love that idea that we're held in a space, even if it feels conflicted, maybe for reasons that heal them."
Costarring David Ducohvny, the movie revolves around a former couple who get "indefinitely delayed" while snowed in overnight at an airport. According to the official synopsis, the two "find themselves just as attracted to and annoyed by one another as they did decades earlier" and "begin to wonder if their reunion is mere coincidence, or something more enchanted."
The film opens November 3 -- check out the trailer below.