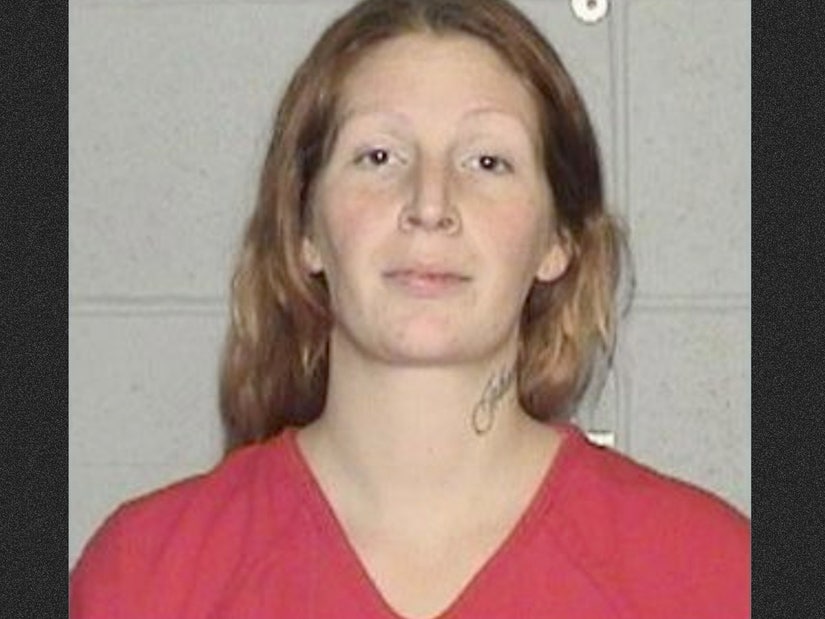 Flathead County Detention Center
Sunny K. White allegedly told a deputy she thought she hit a deer while passing a bottle to one of her children and kept driving; a blood sample tested positive for methamphetamine and fentanyl.
Seven months after 22-year-old Mika Westwolf was fatally struck by a car and left on the side of the road, the mom accused of killing her has been charged.
Sunny Katherine White was arrested over the weekend in Montana and charged with five felonies, including vehicular homicide while under the influence, accidents involving another person or deceased person, two counts of criminal child endangerment, and criminal possession of dangerous drugs.
Per the probable cause affidavit (via MTN News and Law & Crime), White's two children -- 4-year-old Aryan and 2-year-old Nation -- were in the vehicle at the time of the crash, which happened back in March 2023. The victim, Westwolf, was an enrolled member of the Blackfeet tribe and also Diné (Navajo), Cree, and Klamath, according to the Mika Matters website set up by her family following her death.
According to the affidavit, Westwolf's body was found on Highway 93 outside Arlee, MT around 4:15 in the morning on March 31. Around an hour later, a deputy with the Lake County Sheriff's Office spotted White's 2008 Cadillac Escalade with front-end damage and a missing passenger rear-view mirror, which matched the debris found at the scene of the crash.
White was reportedly moving items from her vehicle into another car, telling the deputy she was doing so because her SUV was overheating.
When asked about the damage, White told the deputy she "assumed [she hit] a deer and swerved to the left on the highway" while "passing a bottle back to her baby." She said she didn't see what she hit and kept driving. The deputy noted she "appeared tired and did not have a clear idea of where she had hit the deer" -- adding that her pupils were "extremely constricted, and she was shaky on her feet, causing several indications of impairment" during field sobriety tests.
In the vehicle, authorities recovered methamphetamine, five syringes, and two unopened packages of Narcan. Despite telling the deputy she "hadn't used methamphetamine or fentanyl in a week," a blood sample from White also came back positive for both.
Cell phone data also placed her at the scene of the crash around 3am.
Following White's arrest, Westwolf's family told The Missoulian the news felt "bittersweet."
"I was glad to hear (the news), you know, but I'm still kind of in shock because it really seemed like this day was unreachable," her mother, Carissa Heavy Runner, told the outlet.
"The news of Sunny White's arrest marks a bittersweet moment for Mika's family and the broader community," read another message shared to Mika Matters. "While there is a sense of relief and satisfaction that charges are finally being pressed, it also serves as a painful reminder of the ongoing struggles faced by countless families in the Missing and Murdered Indigenous Relatives (MMIR) movement."
"Mika's family expresses their sympathy and solidarity with all families who continue to endure the heart-wrenching uncertainty and loss associated with MMIR cases. They understand that in this day and age, it is deeply disheartening that such fights for justice are still necessary."
After posting $200,000 bond, White was released from Flathead County Jail on Sunday.