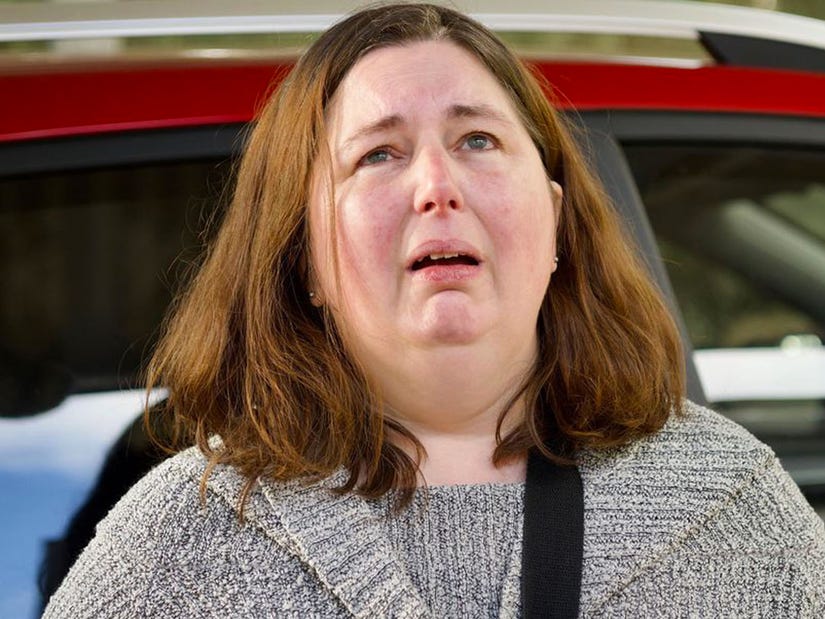 YouTube
The Australian woman faces three additional attempted murder charges linked to three separate incidents, not involving her in-laws, between 2021 and 2022, including a 48-year-old man who fell ill from meals allegedly prepared by her.
An Australian woman is facing murder charges after allegedly serving a number of her family members poisonous mushrooms.
Per the Victoria Police, 48-year-old Erin Patterson was charged with three counts of murder and five counts of attempted murder, following an incident in July, where four people were hospitalized after they fell ill following a meal at a home in Leongatha.
Patterson had her two in-laws -- Gail and Don Patterson, both 70 -- as well as Gail's sister Heather Wilkinson and her husband Ian over for a meal on July 29. Later that evening, all four of them "became ill," say police, with Detective Inspector Dean Thomas from Victoria Police's Homicide Squad adding they presented "symptoms of some type of food poisoning."
Both Pattersons and Heather Wilkinson died following the meal, while Ian who survived, was released from the hospital in September.
According to authorities, all three died from "suspected mushroom poisoning," with Thomas saying in a press briefing that their symptoms were consistent with eating death cap mushrooms. As the name suggests, they are deadly if ingested.
Erin's two children were also present at the lunch, but are believed to "have had a different meal" and are fine, said Thomas. At this point, it's unclear what Erin cooked or whether she ate it herself, though she did not get sick. Police also have not shared the sourcing of the potentially deadly fungus.
The additional three attempted murder charges are linked to three separate incidents in Victoria between 2021 and 2022, authorities noted, including a 48-year-old man who fell ill from meals made by Erin during that period.
In the days following the incident, Erin was seen speaking with reporters outside her home, where she broke down in tears over the tragedy.
"I'm devastated by what's happened," she said, calling Heather and Gail "some of the best people that I've ever met." She said her late mother-in-law was like the mother she "didn't have" after her own died four years ago, adding that she's "never been anything but good and kind to me."
"They never did anything wrong to me," she said. "I'm so devastated what's happened and the loss to the community and to the families and to my own children who have lost their grandmother."
When asked about the lunch, she told reporters, "What I can tell you is that I just can't fathom what has happened. I just can't fathom what has happened," Erin added, before praying for Don's recovery, who would sadly go on to die not long after her remarks.
She continued, "I pray that [Don] pulls through, because my children love him. I'm devastated, I loved them, I can't believe this has happened and I'm so sorry they have lost their lives. I just can't believe it. I just can't believe it."
Erin was ultimately arrested Thursday morning following a police search at her home in Leongatha, The Sydney Morning Herald reported.
"She was remanded in custody to appear at Latrobe Valley Magistrates' Court tomorrow morning," police said in their statement.
Thomas also shared a statement with press after charges against Erin were announced.
"Over the last three months, this investigation has been subjected to incredibly intense levels of public scrutiny and curiosity I cannot think of another investigation that has generated this level of media and public interest, not only here in Victoria but also nationally and internationally," Thomas began.
He continued, "I think it is particularly important that we keep in mind that at the heart of this, three people have lost their lives. These are three people who by all accounts were much beloved in their communities and are greatly missed by their loved ones."