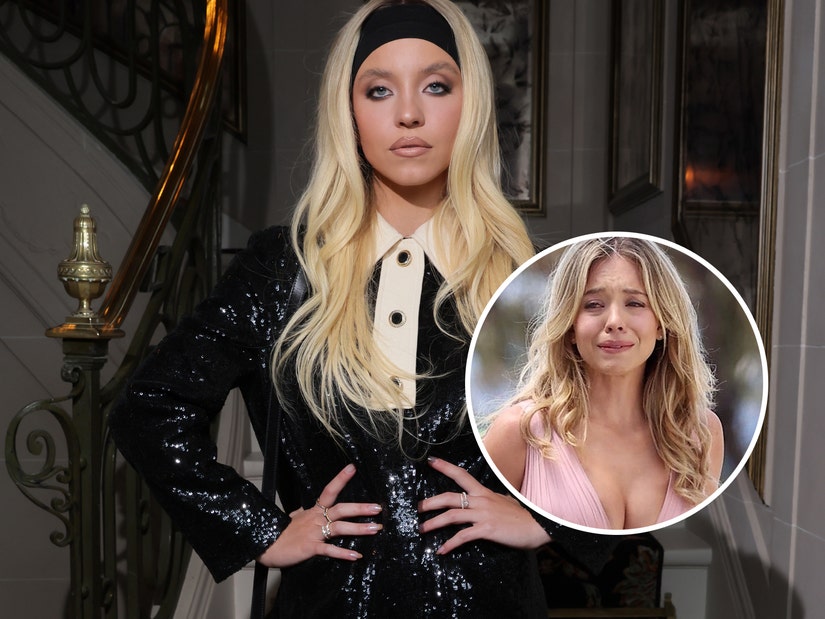 Getty
Sweeney was photographed on set of the romantic comedy, which hits theaters on December 22, while her costar Glen Powell shared on his Instagram Stories that he's in Australia as well, possibly to also film reshoots for the film.
It appears that Sony Pictures didn't waste any time in filming reshoots for the upcoming romantic comedy Anyone But You starring Sydney Sweeney as the actress was seen back on the Australia set of the film just one day after the SAG-AFTRA strike ended on Wednesday night.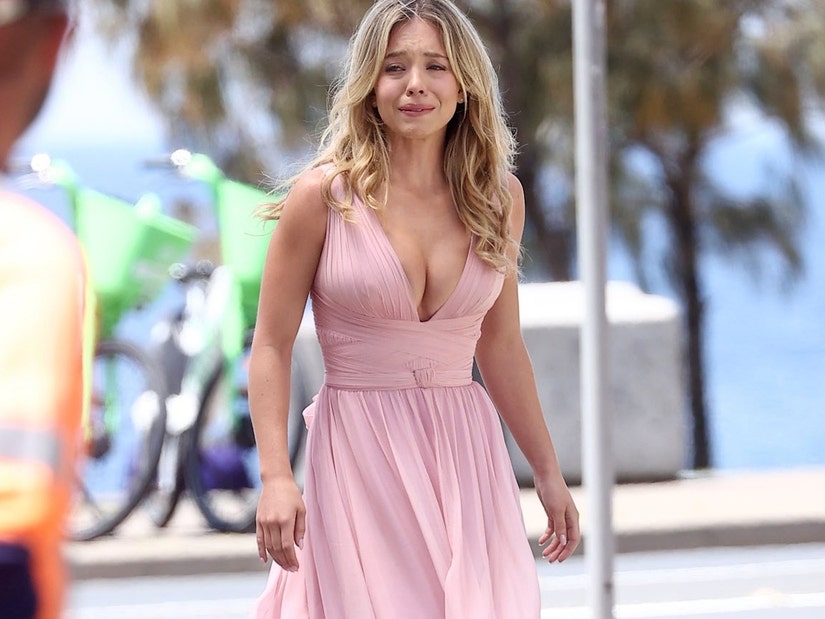 Backgrid
Sweeney, 26, was captured filming reshoots for Anyone But You, with the Euphoria star seen wearing a pale pink gown while filming a scene. As shown in the photo, above one reshoot appeared to be for an emotional scene as Sweeney seemed to be crying.
Her costar, Glen Powell, shared on his Instagram Stories that he's in Australia as well, possibly to also film reshoots for the romantic comedy, which is set to be released in theaters on December 22.
Last month, Sony Pictures dropped the first teaser for Anyone But You. The trailer sees Sweeney and Powell pretending to be a real couple while at a wedding in Australia. However, the chemistry between their characters is undeniable, with the trailer teasing that the film will definitely involve some steamy and romantic moments.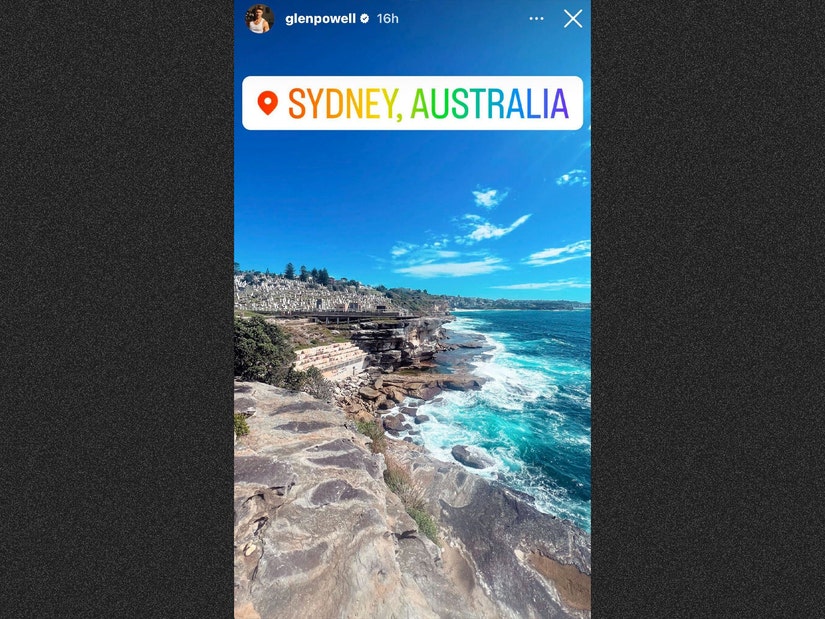 Instagram
The film's synopsis reads, per Sony, "In the edgy comedy Anyone But You, Bea (Sweeney) and Ben (Powell) look like the perfect couple, but after an amazing first date something happens that turns their fiery hot attraction ice cold -- until they find themselves unexpectedly thrust together at a destination wedding in Australia. So they do what any two mature adults would do: pretend to be a couple."
The film also stars Alexandra Shipp, GaTa, Hadley Robinson, Michelle Hurd, Dermot Mulroney, Darren Barnet, and Rachel Griffiths.
Meanwhile, the SAG-AFTRA strike came to an end after a whopping 118 days on Wednesday night after the actor's union announced they reached "a deal of extraordinary scope" with the Alliance of Motion Picture and Television Producers (AMPTP).
"We have arrived at a contract that will enable SAG-AFTRA members from every category to build sustainable careers," SAG-AFTRA wrote in part. "Many thousands of performers now and into the future will benefit from this work."
The statement details "substantial pay increases, guardrails for the use of artificial intelligence" and a "streaming participation bonus." The negotiating committee will release the full details after the full SAG-AFTRA national board reviews it.
Following the end of the strike, actors can now get back to work -- and can promote their upcoming projects.