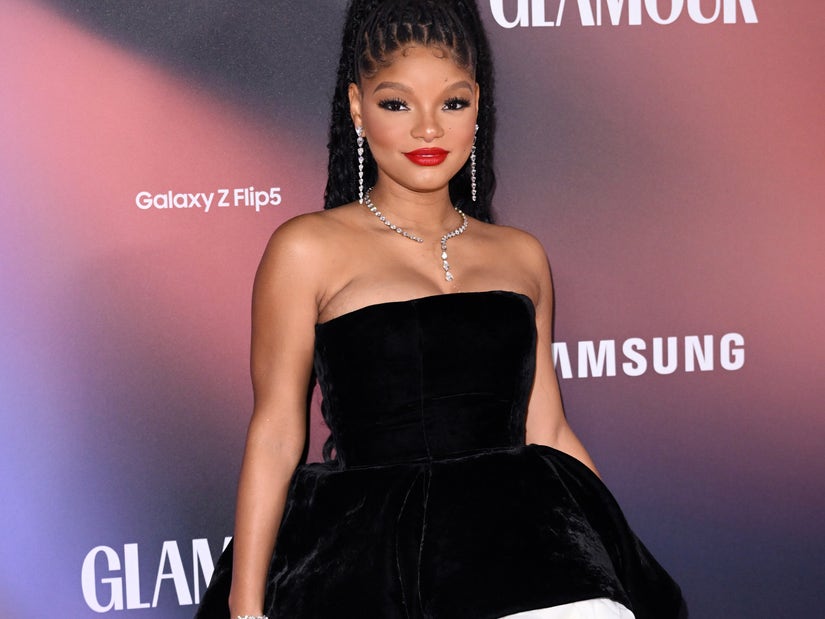 Getty
The comments come amid continued speculation the Little Mermaid actress is expecting her first child with boyfriend, rapper DDG.
Halle Bailey is not here for the commentary surrounding her appearance.
The Little Mermaid actress took to Snapchat over the weekend after someone said she had "pregnancy nose."
Bailey used the moment to clap back at the commenter and everyone who has been speculating and obsessing over her body amid rumors that she is expecting a child with her boyfriend, rapper DDG.
"If I see one more person say something about my nose one more time, it's gonna be hell to pay," Bailey said in the quick clip, which was accompanied by a comment from someone that simply said, "That pregnancy nose," alongside a pig nose emoji.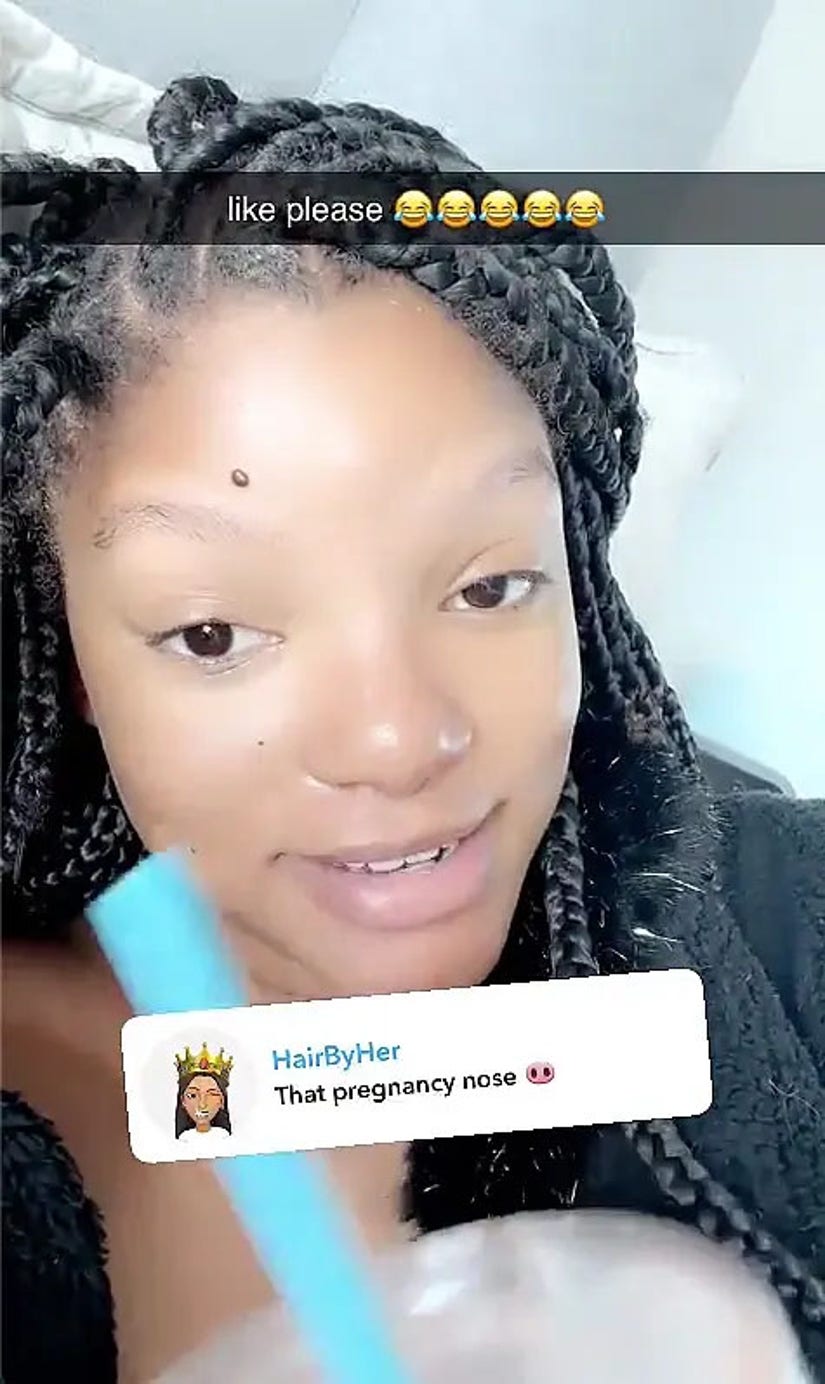 Snapchat
"And you know why? she continued. "'Cause I am Black. I love my nose. What is you concerned about my nose for?"
The 23-year-old singer-actress had a strong message for the haters, urging them to leave her "the hell alone."
Bailey did not respond the pregnancy part of the comment, which came after a viral quote discussing pregnancy and marriage was incorrectly attributed to her following an interview with Glamour Magazine.
She was also photographed wearing baggy clothing on a recent outing with the rapper, which only further fueled speculation.
She and DDG were recently seen together on the red carpet, following the internet uproar, for an event celebrating the magazine's Women of the Year Awards, where they were all smiles -- and did not address the rumors.
See the pics in the gallery below.