Kate Winslet is enjoying the perks of her job, and her daughter is understandably envious of her famous mom!
The actress recently revealed that her 15-year-old daughter, Mia, was "very jealous" of her steamy sex scenes with Liam Hemsworth, who played her love interest in "The Dressmaker."
"When I told my daughter that I was shooting the scene that day she spluttered… I took it to be jealousy," the Hollywood veteran said on BBC's "The One Show." "But I did feel quite bad for Liam. He's a sweet guy but I couldn't stop giggling."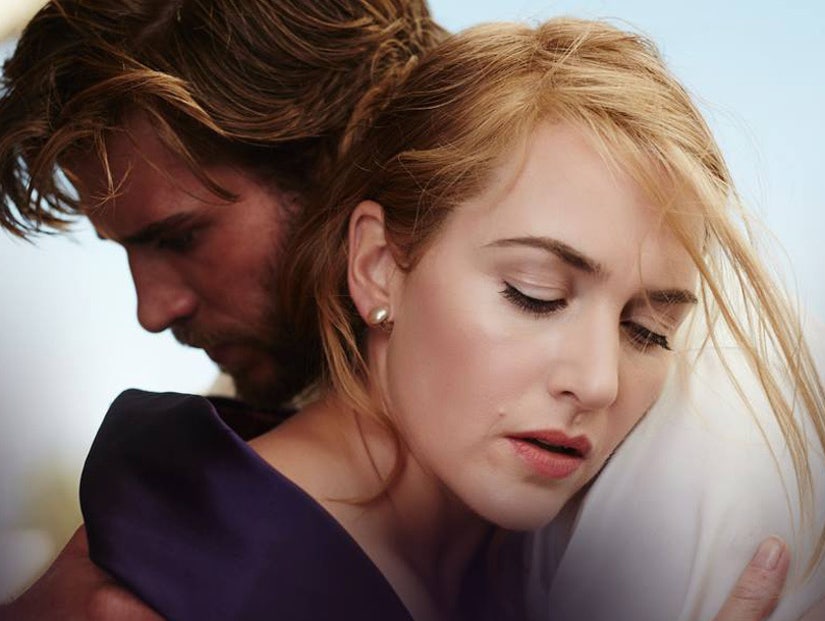 The Dressmaker/Facebook
It seems the racy footage was just as awkward for the "Hunger Games" hunk.
"It's always pretty awkward when you have to take off your pants in front of the crew and other actors and all that stuff," he told E! News. "During the scene, it's fine. You don't feel uncomfortable whilst the cameras are rolling. As soon as it's cut, and you're standing around and you're in your underwear, chatting to the crew… That's when it's weird and uncomfortable."
"The Dressmaker" is out in theaters now if you want to see them in action!