Anna Faris is putting her husband's costars in the hot seat!
On a new episode of her podcast, "Anna Faris Is Unqualified," the actress had an unfiltered chat with Aubrey Plaza and Jennifer Lawrence about their sex scenes with Chris Pratt.
The questions came up when Faris admitted that drunk fans like to ask her what she thinks of other women kissing her husband.
Plaza, who played Pratt's love interest on "Parks and Rec," revealed that she has some experience with these types of questions as well.
"Yeah I'm in a relationship, and people always ask my boyfriend about me being on television for so long, and he's always like, 'That's her job,'" she explained. "I think if you don't understand that then it's probably hard to be in a relationship with someone who's an actor. If you can't separate reality and what you're doing, it's hard to live normally."
Aubrey went on to say that her boyfriend has nothing to worry about because she usually ends up seeing her on-screen love interests as family, not anything romantic.
"Specifically with Parks, the amount of time we all spent together and the hours you spend with people on a show like that, you all just become weird siblings and everyone is all up in each others' s--t," she said.
That's when Anna really dug in, asking point blank if she's seen her man's ... goods. "Have you seen my husband's balls? You would remember because they are some sexy balls."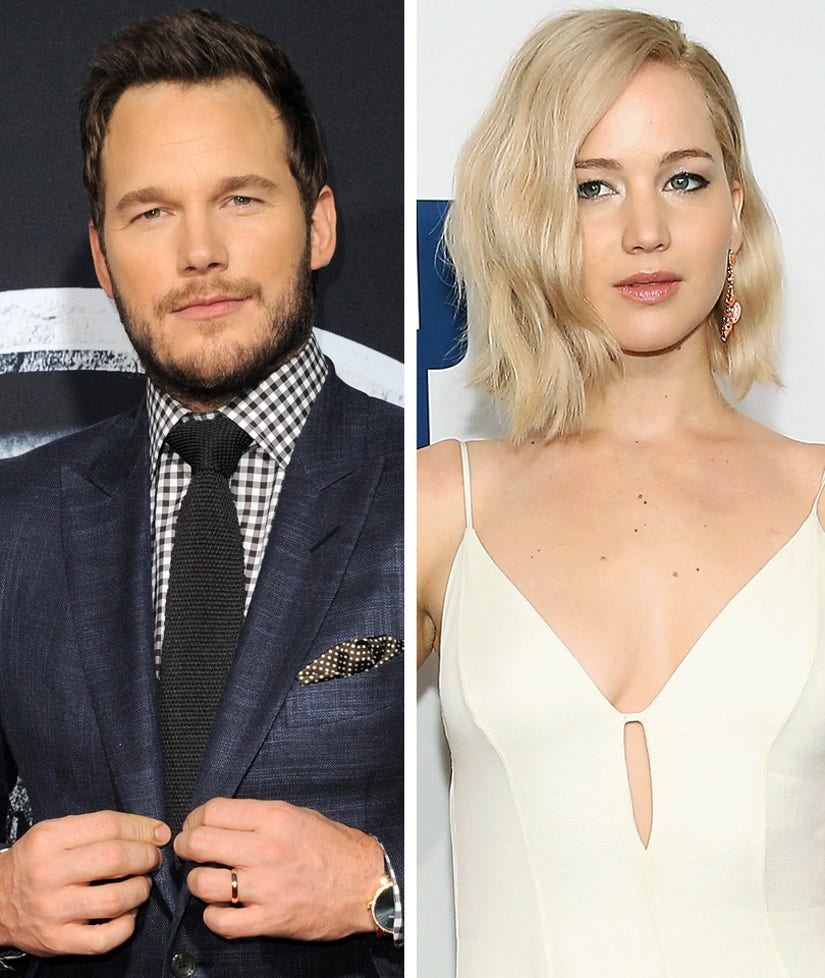 Getty
Faris also got some dirt from J.Law, Pratt's "Passengers" costar.
While she didn't talk about Chris' boys downstairs, she was asked about her experience with navigating life after a break-up.
"Have you ever been in a situation where you share the same friends with an ex?" she was asked.
"Well, you just don't hang out with them together," she explained. "I don't think anybody needs to keep someone from friends. You shouldn't ask your friends to choose. That's unfair. So you just tell your friends to go hang out with them and you just don't do it together."
Think she's talking about any of her famous exes?!
Check out Faris' full interview with Plaza and Lawrence below.
Waiting for your permission to load Soundcloud audio.