WWE's Paige has an exciting year in store for her!
The "Total Divas" star opened up about the new season of E!'s hit reality show while chatting with toofab's Brittany Kyles, where she revealed what she really thinks about the series, teased some of the drama and named her biggest competition.
While the English beauty admits she had some reservations about doing reality TV, she's been loving her time on the series.
"At first I was a little skeptical of it because I didn't really want myself out there, but I definitely think I enjoy it now because I use it as a platform to you know push out a bunch of positive messages," she tells us. "I always want a girl to be herself [and to not] change for anyone. I definitely think I've done a good job doing that on the past couple seasons. Especially, you know, I had a girl come up to me and say 'You helped me to get over my eating disorder because you said it was OK to be yourself' and that really touched my heart. So yeah, I'm lovin' it right now."
While Paige admits she "clashes with everyone," she has an especially rocky history with with the Divas newest addition this season, Amanda.
"There's a new girl this season called Amanda, which we were on a show prior to this together called 'Tough Enough' and I was a judge and she was competing to be a WWE superstar/Diva. So we definitely butted heads on that show because I felt like she had a terrible attitude and when she was welcomed on this show it definitely shocked me," she confesses. "But, you know, I've gotten to know her and she is awesome but we do clash sometimes."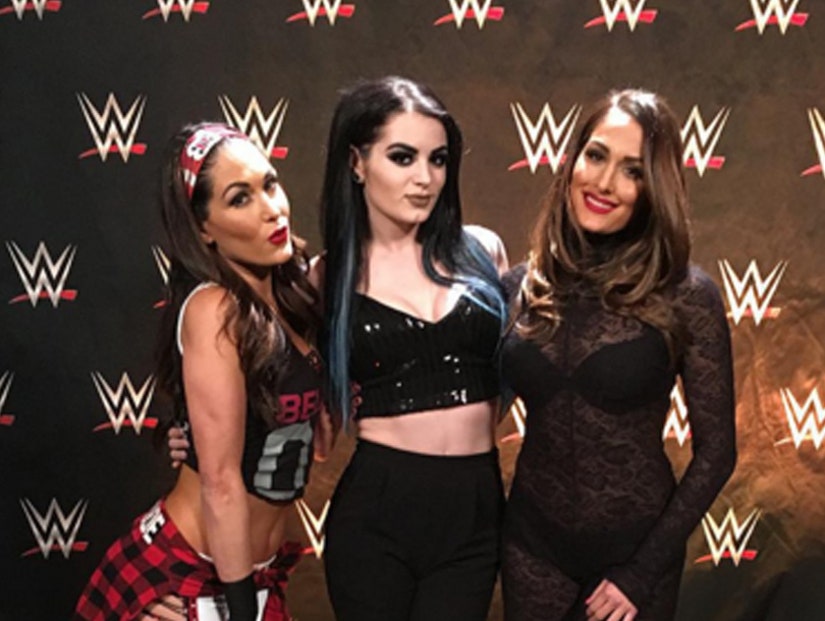 Instagram
And when it comes to the 23-year-old's competition, she's gunning for Nikki Bella's Divas Championship title. "She just gets better and better every time she steps in the ring," says Paige.
"We'll have to wait and see with that one too, that's part of this season," she explains, referring to the the Divas championship drama. "But we definitely make a big deal out of it though. She's a deserving girl. I only have positive things to say about Nikki, so it's hard to be mean about her."
We'll also have to wait and see what happens with Paige and her fiance, A Day To Remember's Kevin Skaff. Even though last season we saw them get engaged, it sounds like they've hit some rough patches.
"We definitely have a conversation and then throughout the season we definitely have more conversations [laughs], all ups and downs. It gets juicy, but I definitely think you have to tune in," she says of their relationship status.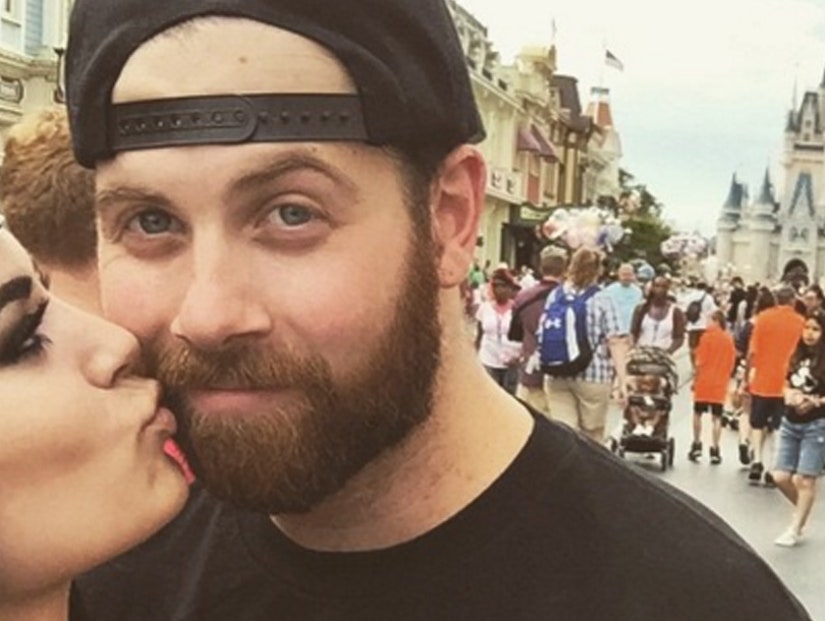 Instagram
The WWE star hasn't changed her views of marriage, either. "Marriage still petrifies me," the brunette beauty admits. "It's something that I don't want to do for a long time [laughs]. I still feel exactly the same way. I don't think that's going to change for a long time."
We can't wait to see what goes down in and outside the ring this season on "Total Divas" -- what do you think about Paige's candid comments? Sound off below and check out the gallery above to see more sexy stars!
Make sure to catch the new season of "Total Divas" when it returns January 19th on E!