On a cast as attractive as "Empire," let's face it: we all wanted to know who cares about their looks the most.
Wonder no more! Kaitlin Doubleday, who sizzles on the show as the scheming Rhonda Lyon, dished on her fellow actors on Thursday night's "Watch What Happens: Live."
So, who's the most looks-obsessed? After screwing up her face and hesitating, the 31-year-old actress let the answer out: Trai Byers, 32, who plays her husband, Andre.
Well, if you've seen the show, at least you know his concern paid off.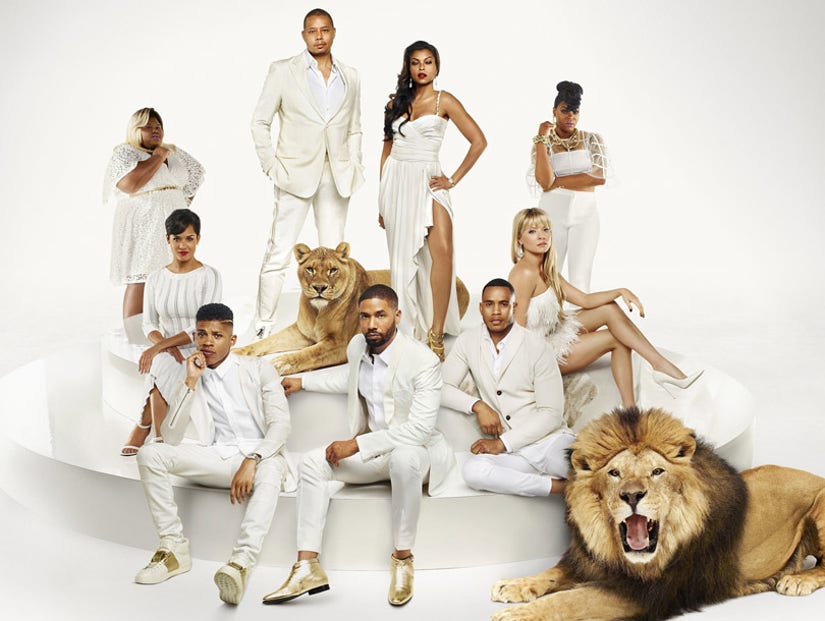 Getty
But despite being so dreamy you shouldn't operate heavy machinery within an hour of seeing him, Trai's not the flirtiest on set. That honor belongs to the man who also scooped up "Worst Potty-mouth:" Terrence Howard, the leading man himself, who plays Rhonda's father-in-law.
Although, Kaitlin did clarify her comments about his swearing, interjecting that Terrence, 47, is the most foul-mouthed - "Other than me!"
Bryshere Y. Gray, 22, who plays Rhonda's brother-in-law Hakeem and, off the show, raps under the name Yazz the Greatest, has the most trouble remembering his lines.
Some of the rankings were positive, though! Taraji P. Henson, the show's 45-year-old leading lady, wins best dressed - "Obviously," to use Kaitlin's word.
And Jussie Smollett, 32, who plays another of Rhonda's brothers-in-law, has the best singing voice.
Season Three of "Empire" premieres next Wednesday, March 30th, at 9/8c on Fox!