The Princess of Genovia just had herself a little prince!
toofab's confirmed Anne Hathaway has given birth to her first child with husband Adam Shulman, a baby boy reportedly named Jonathan Rosebanks Shulman.
The 33-year-old star did a good job keeping her baby's arrival under the radar too -- she popped the little guy out back on March 24 in Los Angeles!
The actress confirmed her pregnancy in January, after posting a photo of her growing baby bump in a bikini on Instagram.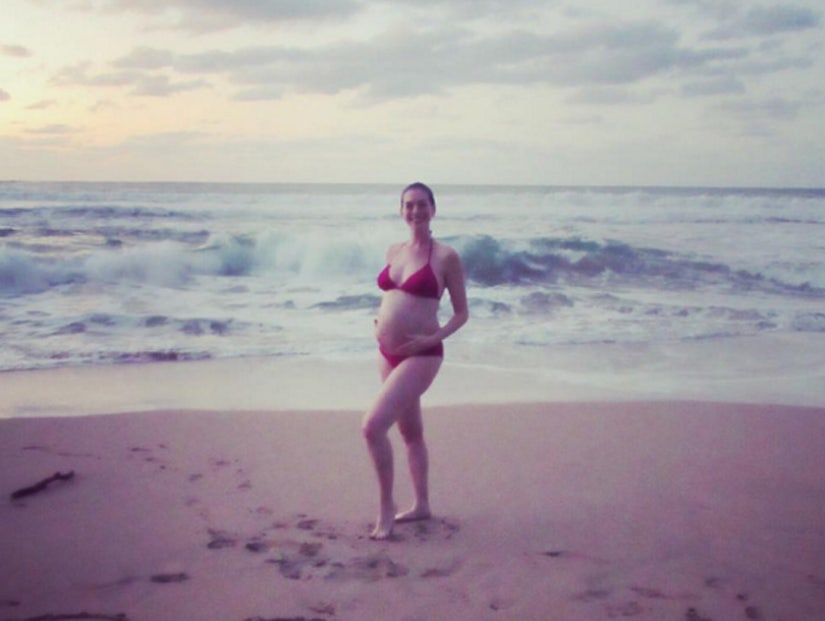 Getty
"So, posting a bikini pic is a little out of character for me," she captioned the pic. "But just now while I was at the beach I noticed I was being photographed. I figure if this kind of photo is going to be out in the world it should at least be an image that makes me happy (and be one that was taken with my consent. And with a filter )."
The "Devil Wears Prada" star ended her message with a sweet note to fans. "Wishing you love, light and blessings for the year ahead!"
The notoriously-private star doesn't talk about her personal life often, but she opened up about starting a family back in 2012.
"I'm 30 and I want to have a family of a certain size. Look, I'll start with one healthy kid but I'd like to have a few naturally and adopt," she told The Telegraph. "I gotta get on it, you know? I'd like to have as many as I can afford, not just financially but in terms of time, because you want to make sure each one feels special. I've had one goal in mind for the past 12 years, which is: get a movie, get a movie, get a movie. Now I might have to say: get a baby, get a baby, get a baby."