If you think Sam Heughan's preoccupied with sex on "Outlander," wait till you get him talking off the set!
The 35-year-old Scottish heartthrob opened up in ELLE's April issue about the trade secrets behind some of the show's steamier scenes.
By now, we've all heard about the "modesty pouch" used in most sex scenes, but Sam really got into the technicalities.
Even though everyone compares it to a sock, Sam clarified, "It's like a sock, but you've got to tie it on and you want it to be pretty tight."
Here's the kicker: "To be honest," he admitted, "the tighter it is, the better. It reduces any chances of enjoying yourself too much."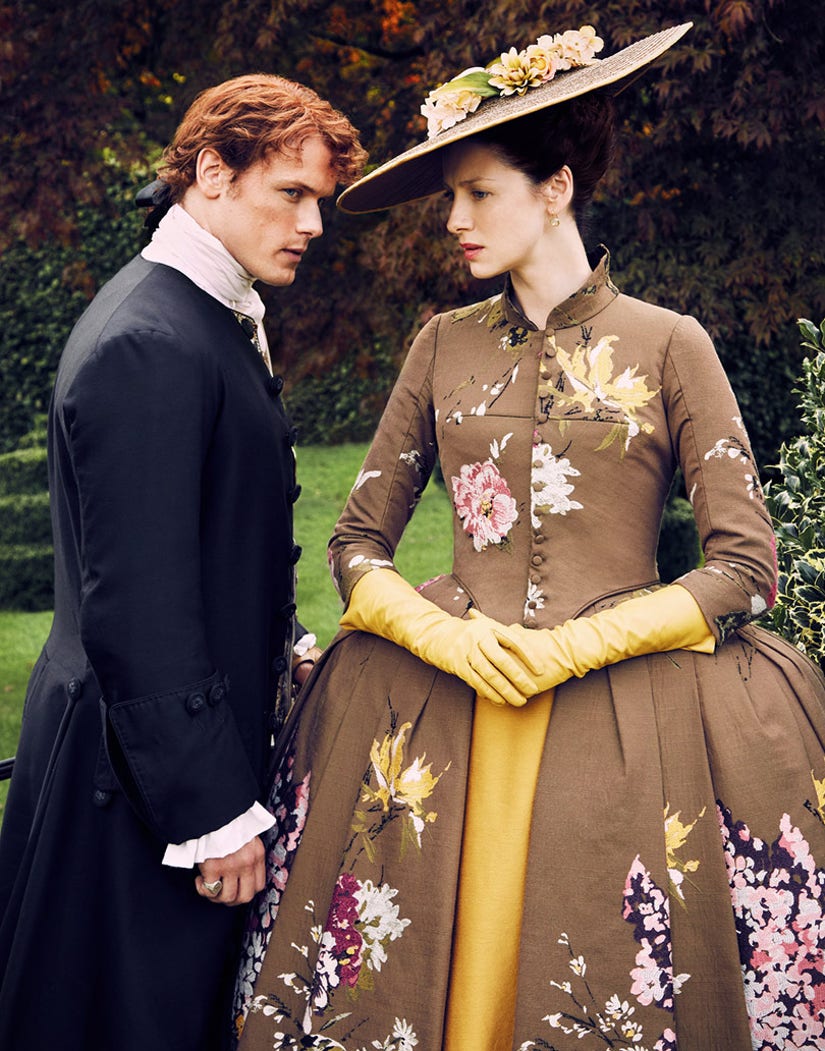 Starz
"Outlander" is a period show within a period show: a 1945 English nurse inadvertently time travels to 18th century Scotland, falls in love with and marries a Highlander (that's Sam), and sleeps with him. A lot. Oh, and in the background some rebels are trying to reinstall the House of Stuart as Britain's royal family.
By the way, Sam's as much a fan of the show's sex scenes as the viewers! "I don't think it's gratuitous. A lot of people go wrong, and it becomes almost pornographic."
"We don't show an awful lot," he said, "but we try to show the sensitivity and the emotion, and hopefully that is sexier than seeing bare flesh."
Now, let's get down to brass tacks. Is he dating co-star Caitriona Balfe or not?
ELLE kept asking him...and he resolutely refused to confirm or deny!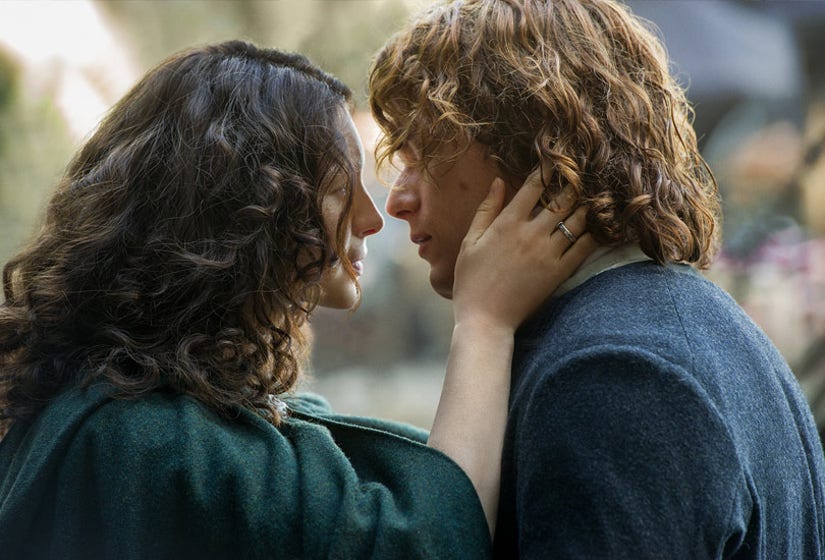 Starz
"Ultimately, I don't know if it's anyone's business whether we are or we aren't," he deflected. "I think people want to buy into something. When they watch a show, they want to believe it's true."
Pressed again, he offered, "It's strange when people find out that maybe we're not dating. They get upset or angry at us."
But he did let loose with one bit of gossip about his bond with the Irish 36-year-old: she's not afraid to tell him what's wrong with him!
Sam dished that she "constantly accuses me of being vain. I think I have more products in my trailer than she has."
Season 2 of "Outlander" premieres this Saturday, April 9th, at 9 p.m. on Starz.