If you need us, we'll just be watching Jason Momoa's training videos all day.
The actor is hard at work getting his body in superhero shape for his role as Aquaman in the upcoming "Justice League" film, which kicks off production this month. The "Game of Thrones" star has been giving his Instagram followers a look at his hardcore gym sessions all month long ... and damn, does he look good.
Just this morning, Momoa, 36, posted one video of him working out his arms ... while shirtless.
"Coach @wfmft getting ready for the castle. Watchtower," he captioned the clip, referencing the headquarters of the Justice League.
Waiting for your permission to load the Instagram Media.
Here's another clip from the weekend, where he's going #Beastmode with some weights ... again, shirtless.
Waiting for your permission to load the Instagram Media.
And then there's this video, where he's doing a walking plank with weights. "Don't try this at home. It looks fun it's NOT," he captioned the clip. We'll take his word for it.
Waiting for your permission to load the Instagram Media.
His wife, Lisa Bonet, is one lucky lady, right?!
Momoa isn't the only one working hard on his fitness right now.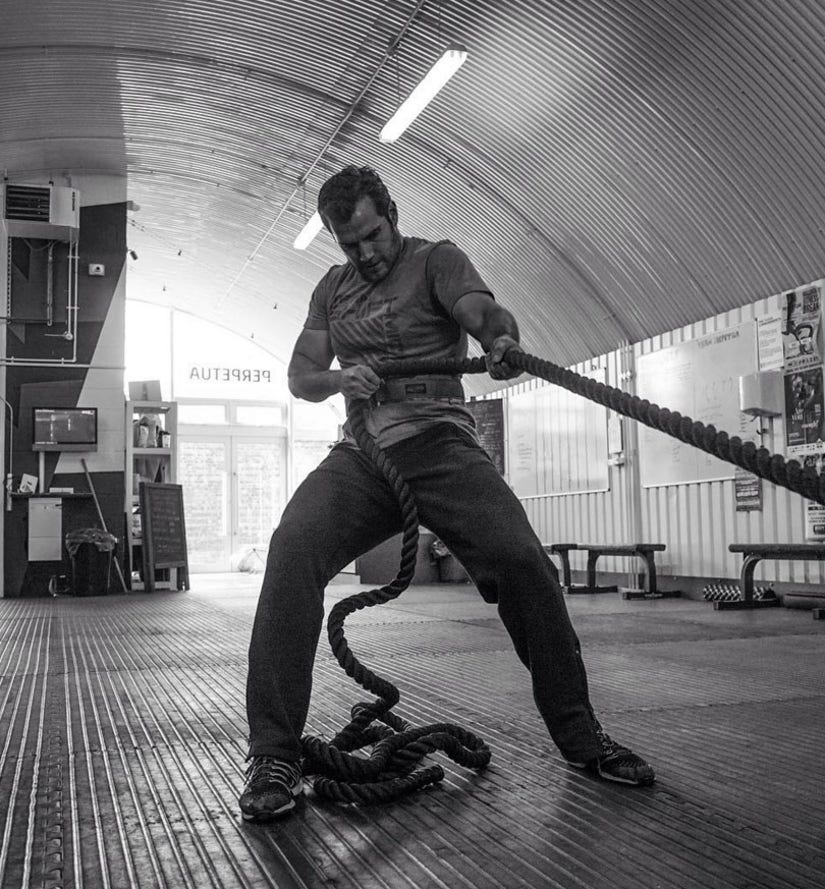 Instagram
Earlier today, Henry Cavill also posted a pic from inside the gym -- as he works to maintain that Man of Steel physique.
"1st week of training done. 7 days, 9 workouts and a whole lot of food," he captioned the pic, along with the hashtags, "#Superman #JusticeLeague #SupermanTraining."
"It's talked about like it's fantasy, portrayed as fictional, yet reality requires real physical transcendence," Blevins captioned the photo. "So here we are, ready to go again, to go deeper, to become better, or as exceptionally poetic actors have lamented for centuries: 'Once more unto the breach, dear friends, once more ...stiffen the sinews, conjure the blood.'"
While we anxiously await the first photo of the entire Justice League together, these guys can keep these pics and videos coming. We all thank you!