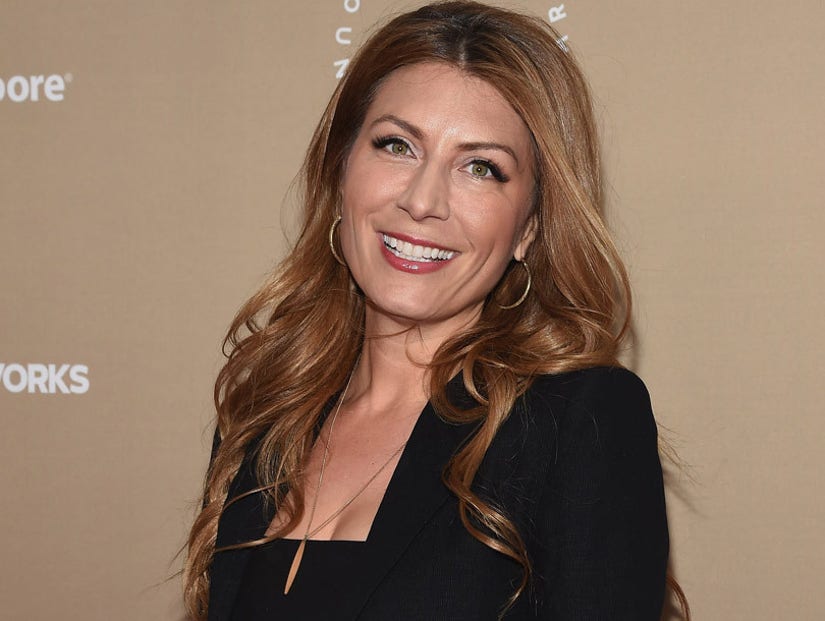 Getty
"Trading Spaces" had us all glued to our TVs back in the early 2000s ... as designer Genevieve Gorder glued moss to one family's walls!
The TLC series followed two pairs of neighbors who spent two nights at each other's homes, renovating one room while there. While some of the designs were a success, others -- like Hilde Santos covering a wall with hay or anything Frank did -- were complete train wrecks.
With the exception of the aforementioned glued greenery, Genevieve was one of the show's safer designers, making it no surprise she went on to judge HGTV's "Design Star," host her own "Dear Genevieve" series and appear regularly on "Rachael Ray."
Most recently, she's teamed up with Mexico City to share her experiences abroad with a six-part web series, highlighting "where to shop, stay and source inspiration" in the destination.
Keep reading to see what Gorder told us about her time at the TLC series, as well as her must-dos for visiting Mexico's capital!
First and foremost, we were HUGE Trading Spaces fans here at toofab and totally miss the show. Have you stayed in touch with any of the other designers since?
Sure, and social media has helped a lot of us stay connected. While that show was many years ago, it was the first of its kind with an insane amount of audience worship that I am forever grateful to. I still chat and hang with Ty and the entire production crew. I bump into Paige now and then in New York, too. I wish TLC would throw a reunion. [TLC, you listening?!]
toofab: Did you personally ever have to deal with anyone who was clearly unhappy afterwards? Can you even do anything to help?
In all of my years of transformation? Once or twice tops. I'm a pretty careful people reader but some people were just folks who are never happy with anything no matter what, and one couple on 'Trading' did not love moss. Oops.
toofab: Can you believe how popular home renovation shows are now? You guys were one of the firsts — now they're EVERYWHERE!
Actually, not as much as you'd think. We are now in a big explosion of construction and house flipping as the economy is strong, as we cycle into the next economic turn down is when design comes back strong. No one wants to move, no one wants to spend money and the country wants to make what they have pretty. Interesting, right?
Do you have a favorite reality show?
My favorite show on TV is Anthony Bourdain Parts Unknown. Hands down, mic dropped.
Now tell us a little about how you new web series came about. Had you traveled to Mexico City before this experience? What is it about the city the speaks to you?
Yes. Mexico City is a design destination. It's on our secret map of places we sneak into, fill up on visual, feel and devour. I actually came by myself to Mexico just to not be interrupted with this process. There is so much that speaks to me as a visual artist and person it's hard to know where to begin. From unapologetic uses of color, ancient rituals and mediums meeting new world styles, Frida, Frida, Frida ... any city that makes an artist their hero? And a female one at that? Is a hero to me. Young up and coming design studios that break rules and play hard, and the food? I need to stop now or I'll write a novel. Sorry.
What was your favorite thing to share with the audience watching these videos?
I think it was showing the antithesis of what Americans expect about Mexico. There is a stereotype of crime and a land only made of beach resorts. And this couldn't be further from the truth. Mexico is as diverse in landscape and living options as America, and Mexico City has the elegance and history that you don't get in a beach town, or in the majority of American towns. It's one of the world's biggest cities and best kept secrets of cool.
What are three must-dos when visiting Mexico City?
You must, must, must visit Maggie at Onora Casa, one of my favorite home stores in the world. She's a genius at artisanal production – stylish, provocative yet familiar product curated with her effortless knowledge of cool and Mexico.
Contramar...everyone needs one big meal here and a few hours with their fish tacos. I want to swear they're so good! The tuna tostada as a start to your umami experience followed by the freshest ingredients that will ever hit your tortilla. Bomb.
Grupo Habita hotels, like CondesaDF. Also the new Hotel Carlota. These spots of cool shelter are breaking boundaries in the world of hospitality and design for beautiful prices. Incredible food and hotel shops that you would go to even if you were a local that promote local design and fashion. They are a true experience, not just a destination.
Check out the first episode below. To learn more about Mexico City, click here!