Gwen Stefani is the latest star to take a spin in James Corden's "Carpool Karaoke" ride -- and she brought along some A-list guests for their adventure.
The trip started off with Gwen and James singing some of her hits, including "Don't Speak," "Used to Love You" and "The Sweet Escape."
At one point, Corden asked his guest how she looks so young at age 46.
"I feel like you are like Benjamin Button. You are not aging. I feel like you're getting younger. You are just ageless," he says. "My wife is going, 'I just want to know what she does. What's her regime?' I feel like I've aged in the past year about 10 years."
"What happened was my life blew up," Stefani says, referencing to her high-profile split from husband Gavin Rossdale. "After that I kind of started falling in love. Then I wrote a whole record about that. That's like what the facelift is, I think!"
"That's what I should tell my wife," the late night host declares. "If you meet a country music singer who happens to be an absolute hunk, you'll go back in time."
"You owe me big time for this," he said after getting in the backseat. He then called his "Money Monster" costar, Julia Roberts, and asked her to join in on the fun.
Seeing Clooney and Roberts trying to sing along with Stefani was pretty hilarious -- they all took a stab at "Hollaback Girl" before belting out Queen's "We Are the Champions."
Trust us, you don't want to miss this video!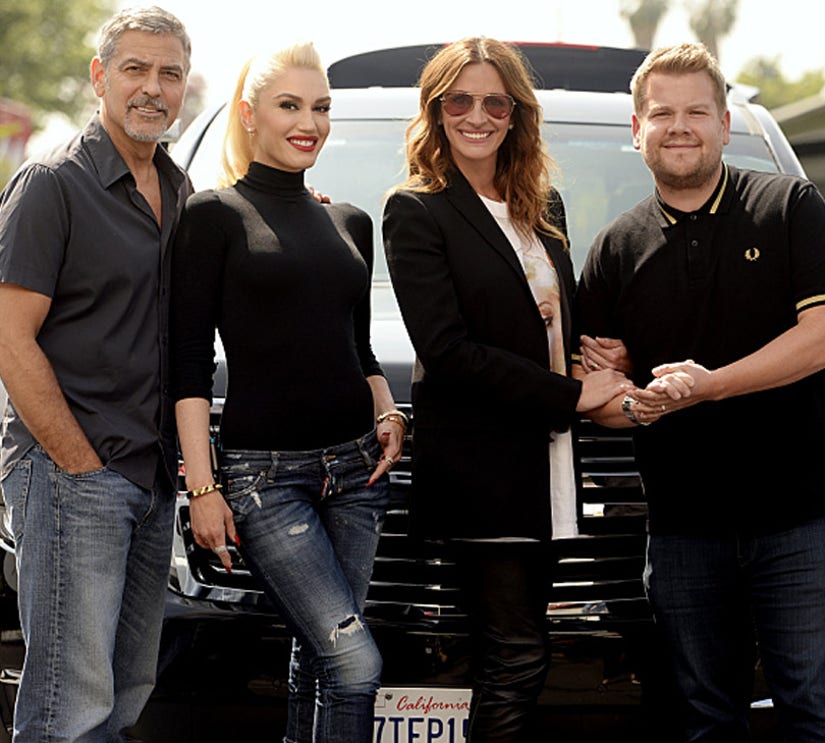 CBS