Katie Holmes, is that you?!
The actress has seamlessly transformed into Jackie Kennedy for her role in the upcoming Reelz miniseries, "The Kennedys: After Camelot."
In a new pic from the set, the "Dawson's Creek" alum looks strikingly similar to the former First Lady, donning a white knit jacket over a black turtleneck. But it's her amped up bob hairstyle and aged appearance that really have us seeing double!
Holmes, who starred in the 2011 miniseries "The Kennedys" that also aired on Reelz, also will serve as an executive producer on the series.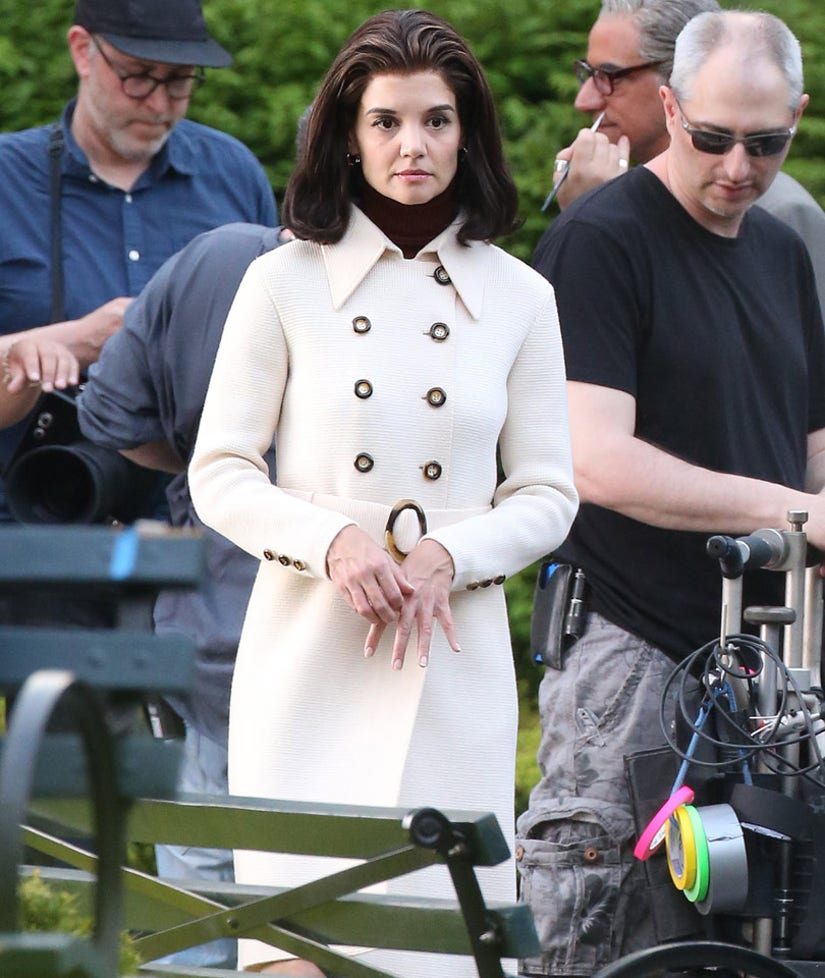 Pacific Coast News
"Katie elegantly portrayed Jackie Kennedy in the first miniseries and now will continue the role as Jackie grows into the Jackie O that the world knows best," Reelz CEO Stan E. Hubbard said in a statement. "Katie is brave, committed and perfect for this role. She is a strong, talented woman who understands how special and respected Jackie Kennedy, and then Jackie Onassis, was as an international icon."
Katie will star alongside Canadian actor Brett Donahue, who nabbed the role of JFK Jr., and Matthew Perry, who will play Ted Kennedy.
The miniseries is based on J. Randy Taraborrelli's New York Times bestseller, "After Camelot: Personal History of the Kennedy Family 1968 to the Present." It's set to air in spring 2017.
What do you think of her movie makeover? Sound off below!