The "Nashville" finale ended with one of the most shocking cliffhangers of all time, made all the more surprising because the show has already been canceled by ABC.
But, according to one of the series' stars, he was thrilled with the way it all went down, because he hopes that means there's more to come.
While most of the storylines were wrapped up nicely -- see our full recap here -- the last moments teased a potential plane crash involving Juliette Barnes (Hayden Panettiere). So, instead of a happy reunion between the character and her estranged beau Avery (Jonathan Jackson) and daughter Cadence, fans were left wondering if she even ended the series alive.
"I think everybody in the room let out a little cheer and did a little dance," Chris Carmack, who plays Will Lexington on the show, tells toofab of that ending shot. "It felt like a tip of the cap, saying, 'Maybe we're not done yet.' It felt like a little bone to the fans, and to us as fans saying, 'We know there's a little more story to tell.'"
Carmack also says he missed all the controversy over the cliffhanger, wondering why some weren't exactly thrilled Juliette's fate was left dangling.
"Was it [divisive]? I haven't been paying much attention to it being divisive. I'm not up to speed," he exclaimed when we asked about the mixed reaction. "What was divisive about it? Just that it was considered the 'series finale' and it didn't have a tie up?"
"There is an alternate ending in there somewhere that maybe will make it to a DVD," he adds. "If it really is the end, I have a hunch fans might be able to get access to the other option. I was very excited to see them leave it open ended."
While we may never know what happened to Ms. Barnes, we do know Will got a happy ending, taking down talk show bigot Cynthia Davis and her anti-LGBT views, while also rekindling his relationship with ex Kevin Bicks (Kyle Dean Massey).
Chris says they also filmed an alternate ending for his storyline as well -- and he didn't know which scene ABC would go with until it aired.
"I had gotten a DVD of the season finale delivered to my house earlier in the day," he explains. "If I had really needed to know, I could have found out, but I was just as happy to find out along with everybody else."
"We shot a cliffhanger ending as well, but should this be the final episode of 'Nashville,' which hopefully it won't, but should it be, I think the fans really wanted to see Will have a moment of happiness," he adds of his last scenes. "I'm really glad they picked this particular ending. If we get to come back in any capacity, personally, as Chris Carmack, I would just love to keep Kyle Dean [Massey] around as much as I can. He's just a wonderful guy and I love the character of Kevin Bicks. This leaves that opportunity open."
As for how his cliffhanger would have played out, he's not telling.
"The other version, I'm just gonna pretend I've even forgotten what it is," he says with a laugh. "I can't even remember what it was!"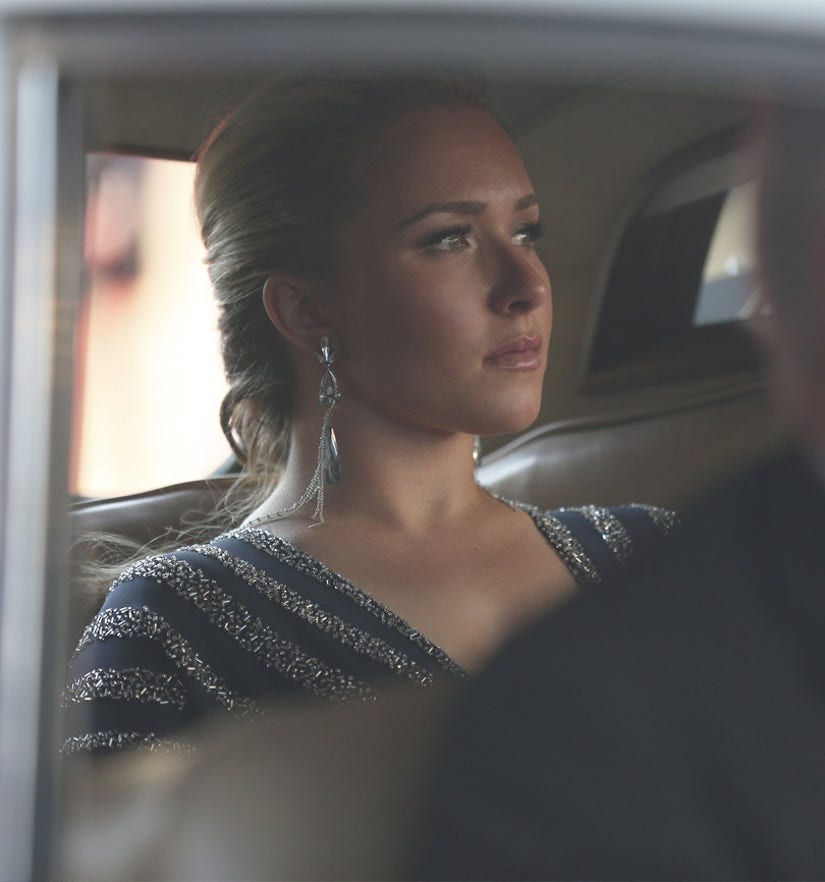 ABC
"It's great!" Carmack says of the news. "As actors, we're so used to the axe falling and then we all go our separate ways. I can tell you, the feeling amongst the cast in 'Nashville' is, we don't feel like we're done. It feels like, in some way, we're just hitting our stride."
While the stars await news of a pickup, most of them are still hanging out together, as they get ready to hit the road for a "Nashville" concert tour in the UK.
"They're still on Season 3 over there in the UK, so they still have quite a bit of 'Nashville' left to go," Chris explains. "They have been clamoring for us to come over there for several years. When it came time to put their money where their mouth was, they sold this tour out in a matter of minutes. It's definitely going to be an uproariously awesome time."
Carmack, who went to #1 on the iTunes Singer/Songrwiter chart with his own solo EP, "Pieces of You," back in December, will also be hitting the stage at CMA Fest in Nashville next month.
"It's a whirlwind. It's insane," he says of the festival. "Last year was the first year I participated and I think I may have over-participated. There are a lot of opportunities to do a lot of great, wonderful things and if you say yes to them all, you will not sleep or breathe or eat."