It's been over a decade since Ashley Tisdale became a household name for her role of Sharpay Evans in "High School Musical," but she's not itching for an on-screen reunion.
"Looking back, it was such a perfect thing for its time and was so pure that I just don't know how you go from there," the actress admits in the Summer issue of New You (on newsstands now). "High School Musical didn't make us, we made High School Musical because of our friendship, how close we were and the magic there at the time."
While the 30-year-old star is passing on the fourth installment, it seems her character still affects what she's doing in her career ... ten years later.
"Anything that I've gotten...TV-wise and movie-wise, is me really fighting for it," Tisdale tells the mag. "I think that journey is what makes me so grateful for everything. If I was handed stuff all the time I don't know if I would be the person I am today."
One thing that's important to Ashley is to be a good example for her female fans. In fact, she says Jessica Simpson has been a role model for her since her "HSM" days.
"Monique Coleman actually always laughs because I loved Jessica Simpson, especially at that time," she explains. "Monique just never understood it, but I think I just could see that she was a really smart businesswoman and I could see that what she's done is amazing. Recently, Monique called me and said, 'You know I used to make fun of you all the time. Now I see what you're doing and now I understand it. And now I see what [Simpson] has done.'"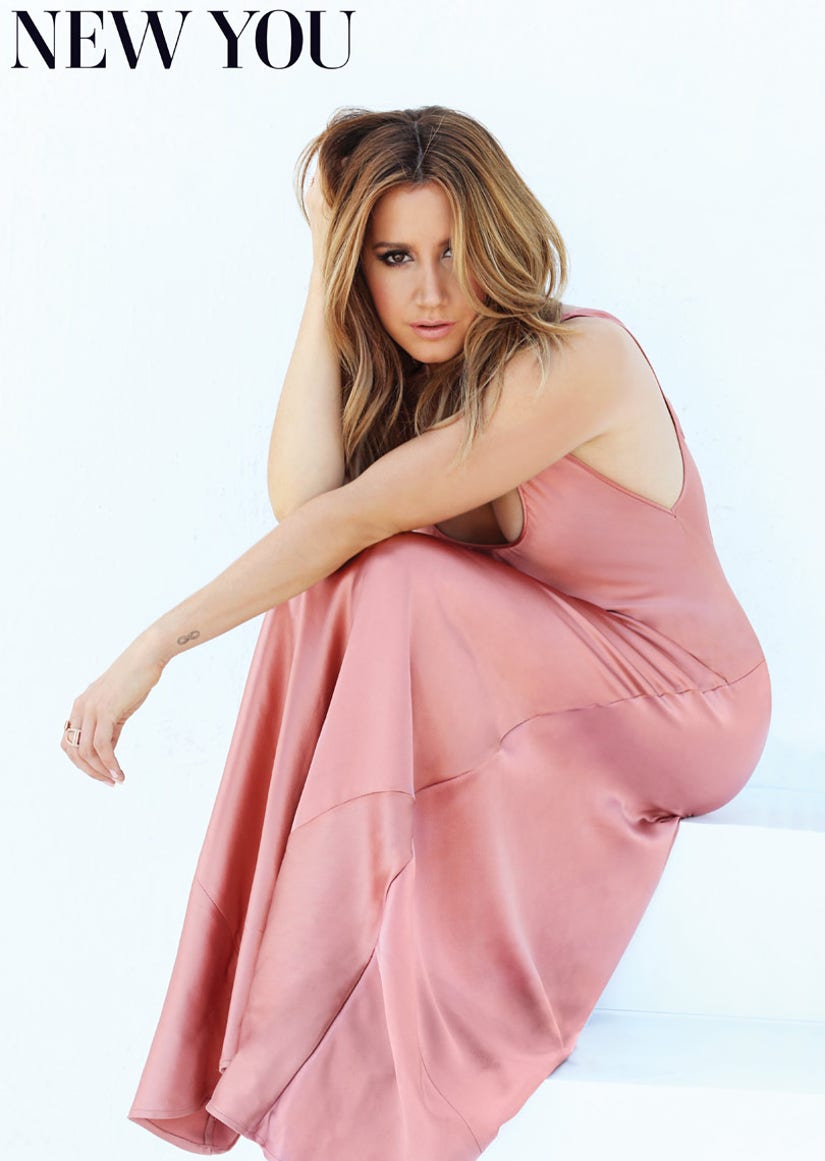 FADIL BERISHA for NEW YOU magazine
Not only is Tisdale still acting, but she also started a production company that is all about women's empowerment.
"I've always been a very independent person. As a woman, I just never wanted to rely on anyone specifically, except for myself," she declared. "I remember [my production company Blondie Girl] produced a Disney channel movie called 'Cloud 9,' and we changed the ending based off me being like, 'I don't want her to do it for the guy. She's got to do it for her.' I love what's happening right now because it's really important for our younger generation. I have a niece who's five years old. For her to look up to strong women? That's amazing... For us, as a company, we're really about women's empowerment. Our main stories always have a woman character."
Do you think we'll ever get a proper Wildcat reunion? Sound off below!