Our favorite funny ladies are stealing the spotlight!
The stars of "Ghostbusters," Melissa McCarthy, Kate McKinnon, Kristen Wiig and Leslie Jones, each appear on their own covers for Elle magazine's First Women in Comedy issue.
Inside the new issue, the foursome give insight into their impressive careers, milestones and more.
McCarthy, who was interviewed by Brian Atwood for the issue, admits that she can be too emotionally involved with the characters that she plays.
"I get so psychotically attached to all of my characters, and I fight for them in probably the most annoying way," she admits. "I hear myself saying to Ben or Paul [Feig, Ghostbusters' director], 'She wouldn't phrase it that way.' I know it's such an actory thing, but I feel it to my core: I have to represent the woman I'm getting to be. Even if she's fictitious, she's always real to me: three-dimensional, flawed, loving, screwed-up, as real women are."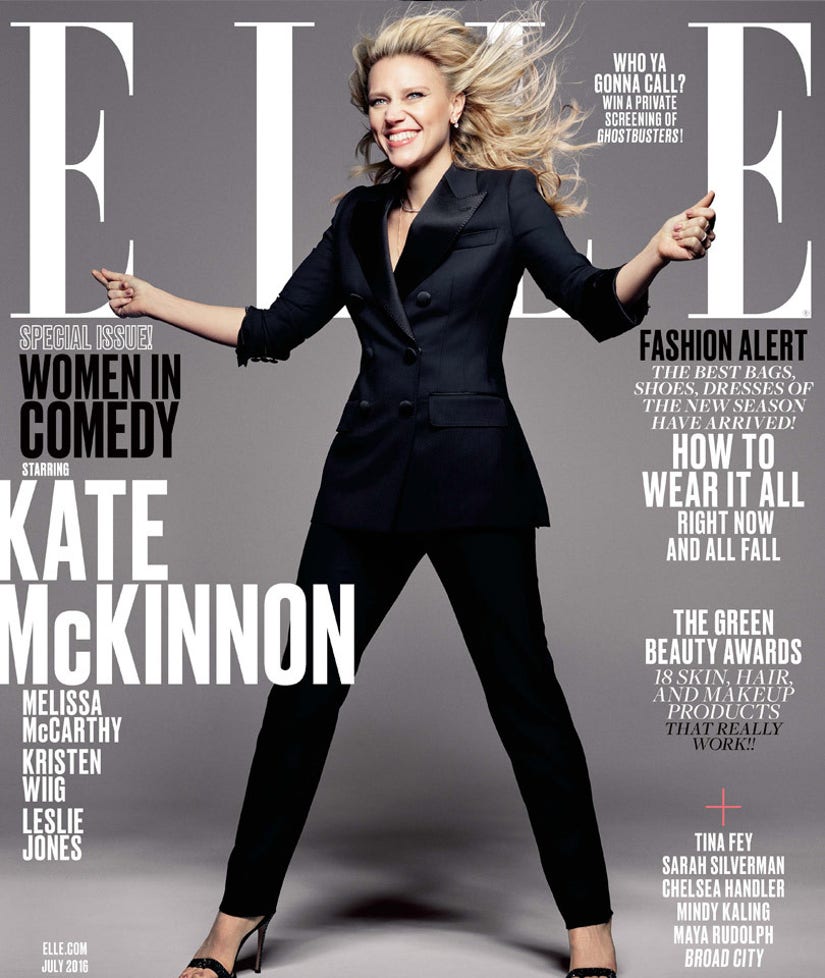 Mark Seliger
McKinnon likewise shares McCarthy's passion, confessing to Lizzy Goodman that she kind of, sort of, believes she is the characters that she plays.
"I came to a reckoning that [pretending to be other people] is in fact such a real, huge chunk of the way I communicate," she says. "I thought it was something I was putting on to disguise something else, but it's not."
"So, what she's saying is that in real life McKinnon is, in fact, Justin Bieber?," Goodman writes. "That is what I am telling you, yes," Kate reveals.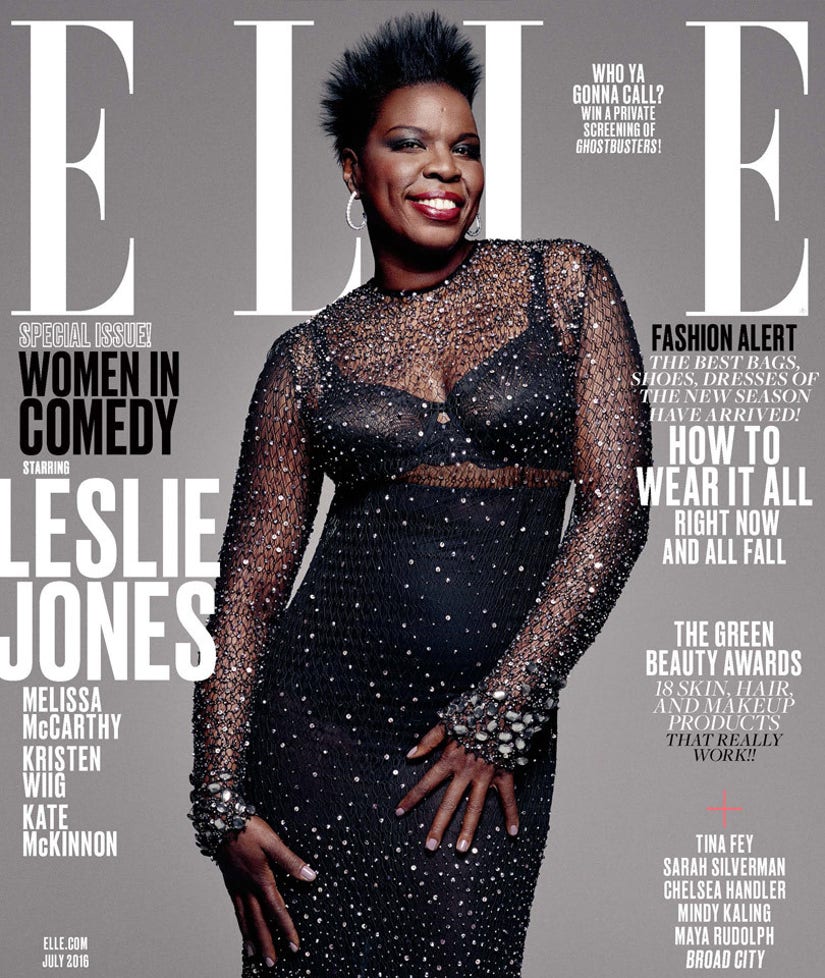 Mark Seliger
Jones, on the other hand, says that she's always known she was pretty funny.
"I just knew that I was funny, and I knew that it was just a matter of time," she tells Ben Dickinson. "I didn't know what was going to actually happen—this is definitely way bigger than I thought—but I knew there was no way I was going to be that funny and nobody was going to notice it."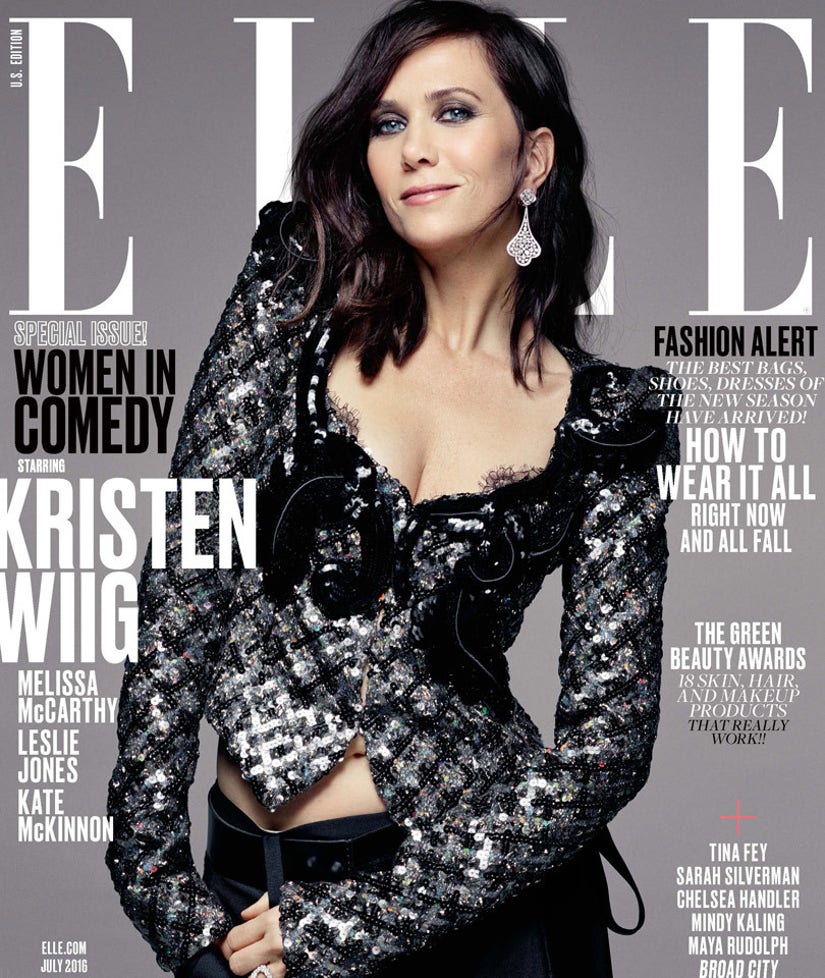 Mark Seliger
And Wiig, who's interviewed by her former "Saturday Night Live" costar Will Ferrell, opens up about her big break on the sketch comedy series.
"So, 'Saturday Night Live.' What was the first thing you got to do on the show? Was it all almost too enormous to be nervous?" Ferrell asks the actress.
"My very first show I got on something that I wrote," she says. "I was weirdly less nervous for that than I was for the first sketch I was in, which was about someone being pregnant in their butt. I think it was [Amy] Poehler, and we had a baby shower for her and –"
"God, that's good," Will gushes.
It's pretty clear that these ladies were each destined for the spotlight -- what do you think about their candid comments? Sound off below and check out the gallery above to see more stars who've shed major lbs!
Make sure to pick up the July issue of Elle on newsstands June 21st!