This is one of the best "Lip Sync Battles" we've ever seen!
Zoe Saldana took on her "Star Trek Beyond" costar, Zachary Quinto, this week -- and they both pulled out all the stops.
The actress was up first with her rendition of the 21 Pilots track, "Stressed Out." But she faced some tough competition when Quinto recreated George Michael's "Freedom" music video, complete with a cameo from a "naked" Cindy Crawford!
Next up, the "Guardians of the Galaxy" star seamlessly performed "No Scrubs" as Left Eye, dressed in the girl group's signature silver garb. She was even joined byTionne "T-Boz" Watkins and Rozonda "Chilli" Thomas, who danced alongside her as she perfectly recited the lyrics.
So, how did Zachary compete? He came out as Missy Elliot for his own version of "Get Your Freak On." Wearing a wig, hoop earrings, red lipstick, and rhinestone denim suit, the actor even hung from a chandelier as he rapped along to the song.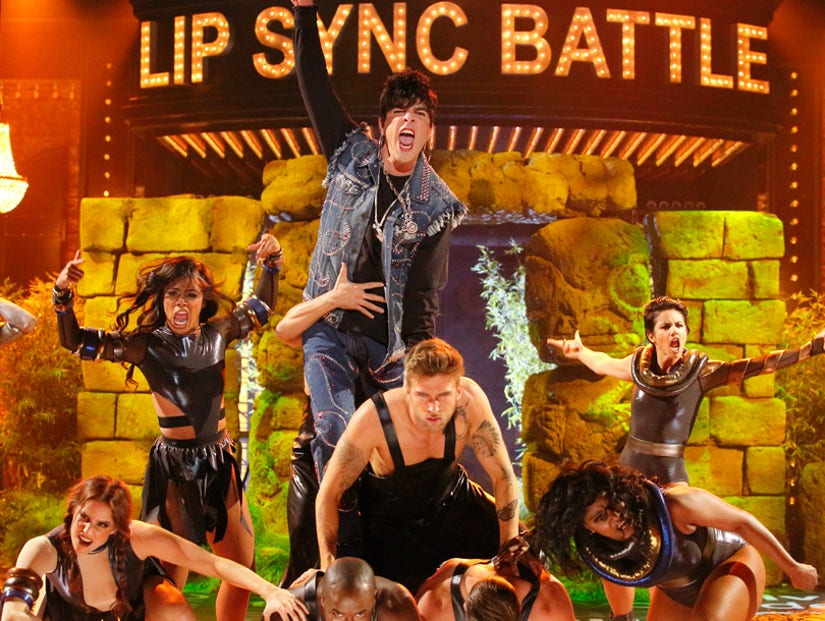 Spike TV
"I've loved Missy Elliott since I was a kid and I think ['Get Ur Freak On' is] probably the last song anybody would expect me to do because I'm like the white-bread-est dude out there, so I felt like that would be a great departure," Quinto told EW.
While his performance was strong, he was no match for Zoe. She won over the crowd and took home the coveted belt. Who do you think should have won?
Watch the clip below to see them in action!
"Lip Sync Battle" airs Thursdays at 8 p.m. ET/PT on Spike TV.