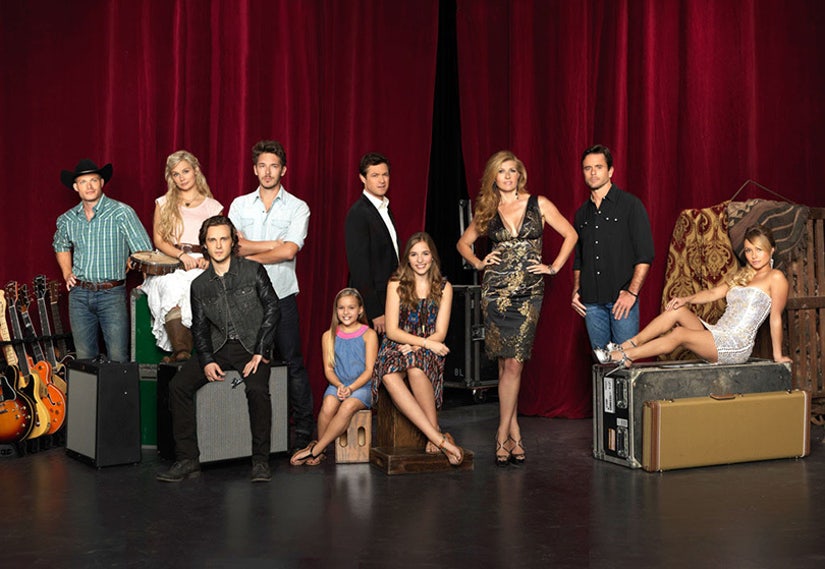 ABC
"Nashville" will live on, but two of the show's stars won't be returning when it finds a second life on CMT.
Neither Will Chase nor Aubrey Peeples will be back as Luke Wheeler and Layla Grant, respectively, according to TV Line.
While the fate of Juliette Barnes (Hayden Panettiere's character) was left hanging at the end of the ABC finale, both Luke and Layla's storylines were seemingly wrapped up, making it pretty easy for them to split.
With a Rayna romance out of the picture, Luke really hadn't had much to do, except help Will Lexington (Chris Carmack) stand up against homophobia in the country music world. He was last seen patching things up with his son and his ex-wife. It's unclear what Luke's departure will mean for Lexington's career, as Will is still signed to his record label.
As for Layla, she had quite the tumultuous final episode. She leaked the truth about Jeff Fordham's death to the tabloids, exposing Juliette's role in his shocking demise. She says she did it to show Avery what kind of person his baby mama really was, but the plan backfired ... and she was the one left alone. She was last seen crying in bed, before getting a phone call saying her new album is a total hit.
Longtime showrunner Dee Johnson will also be MIA when the series comes back, with "My So-Called Life" and "thirtysomething" showrunners Marshall Herskovitz and Ed Zwick taking over.
According to Deadline, the entire cast is under contract for "several more seasons," so expect the rest of the gang to return.