Ariana Grande took a trip down Memory Lane on her birthday!
The singer, 23, celebrated her big day by reuniting with some of her "Victorious" costars -- Daniella Monet (Trina Vega), Leon Thomas III (Andre Harris), Avan Jogia (Beck Oliver) and Matt Bennett (Robbie Shaprio).
The crew took to Instagram to take fans behind the scenes of their special soiree. "Crew minus a few // happy birthday Ariiii," Monet captioned the cute candid above.
Thomas III shared the same photo on his social media account, writing, "Squad !!!!! I had an amazing time at @arianagrande's birthday party last night. It was great seeing my long time friends as well. I can't believe we've known eachother for 7years. #imgettingold."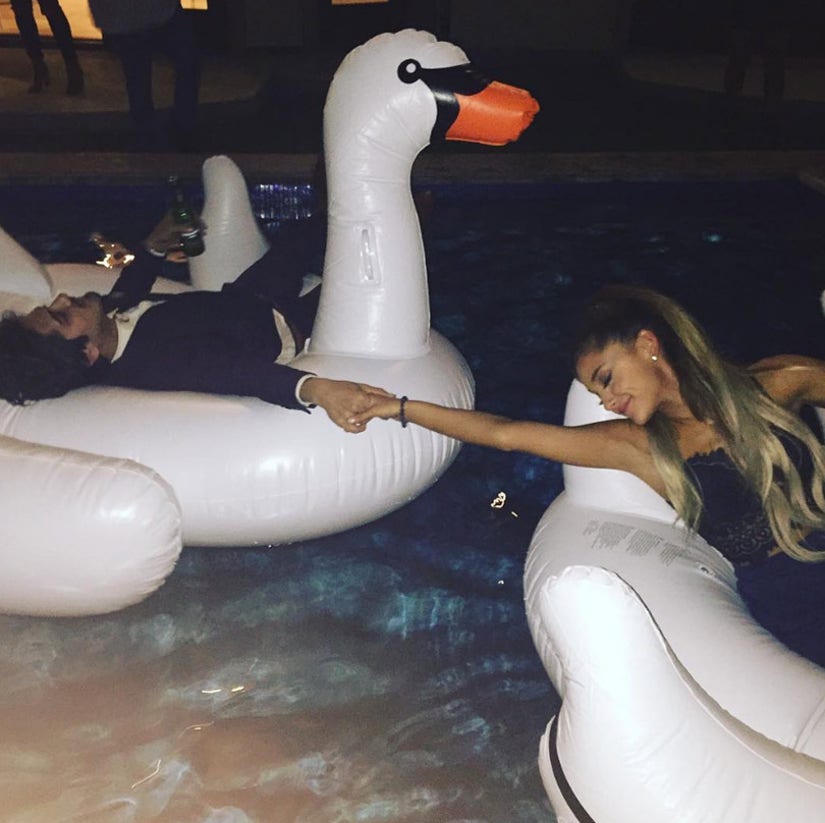 Instagram
Bennett also posted a fun pic of Jogia and Grande holding hands on swan floaties with the caption: "Things got too cute last night."
While we're missing Victoria Justice, Elizabeth Gillies, and Rex the Puppet, it's a real treat to see these stars hanging out together again!
Click through the gallery at the top to see what your other Nickelodeon favorites are doing now.