The cast of Fox's "Rocky Horror Picture Show" remake will do the time warp again ... and they swear it'll capture the "raw, wild spirit" of the original.
Laverne Cox steps into Tim Curry's infamous heels as Dr. Frank-N-Furter for the upcoming TV version of the classic film, the "Orange Is the New Black" star flanked by Victoria Justice, Reeve Carney, Christina Milian, Adam Lambert and "Heathers: The Musical" star Ryan McCartan.
Fans of the 1975 cult favorite have approached the remake with trepidation, showing some skepticism as new trailers and photos drop ahead of the October 22 premiere.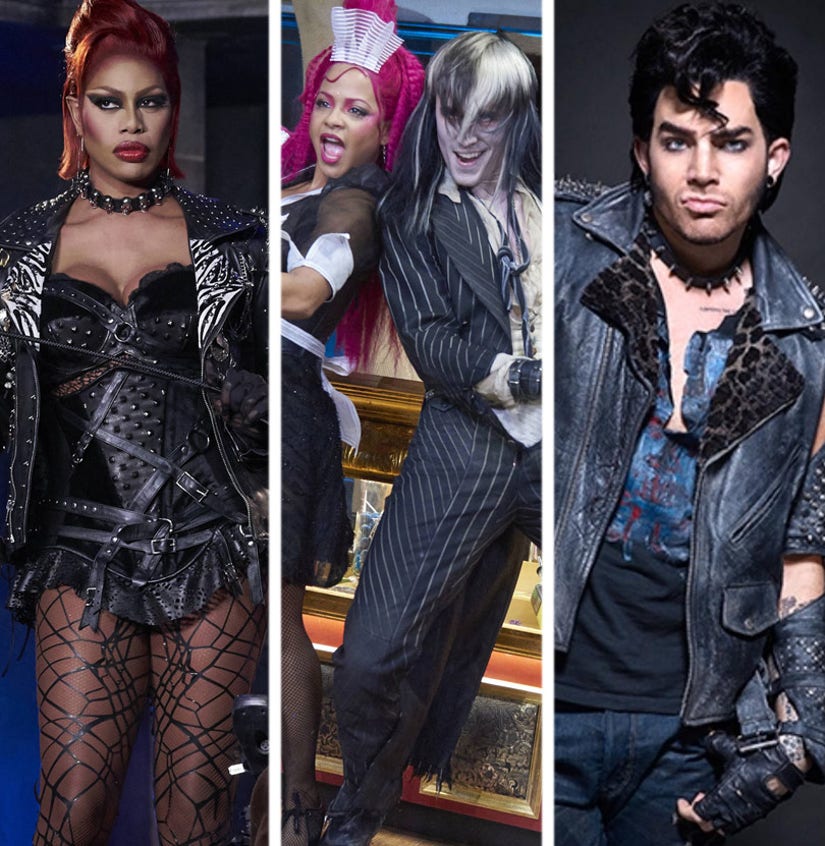 Fox
We caught up with a trio of the film's stars, where they tried to calm those fears and shared their excitement for the project.
"I get it, people are gonna say, 'You can't remake Rocky Horror Picture Show, it's a classic,'" Justice, who plays Janet, tells toofab. "Obviously it is, it's been around for 40 something years now. That's now what we're trying to do. It's not a remake, it's a reimagining."
"We're really just paying homage to 40 years of 'Rocky Horror' and celebrating it. The script is the same, but there's a lot of really cool differences," she adds. "Costumes are changed, amazing new choreography, it's colorful, vibrant and exciting, but also has that raw wild spirit of [the original]."
As Janet's other half, Brad, McCartan says the only thing that made him nervous about the project wasn't the fan reaction, but the shoes!
"The literal first step I took on set is a step I took in 4 or 5-inch heels," he says. "That was honestly the biggest learning curve for me, was trying to figure out how to walk in those things with any semblance of confidence!"
Check out the video above to see what Reeve Carney said about stepping into Riff Raff's unusual getup ... and how Victoria felt about following in Susan Sarandon's footsteps!
Watch the trailer -- will you be tuning in? Sound off below!