Beyonce may have released her visual album "Lemonade" back in April, but the singer still has plenty of stunning shots to share from her VMA and Emmy-nominated work.
Fans who have watched "Lemonade" on repeat will be happy to know that Queen Bey has given them new material to pour over. She recently took to her site Beyonce.com to share behind-the-scenes snaps from the making of the album—including that infamous scene that sees her smashing up a car with a baseball bat while dressed in a bright yellow Roberto Cavalli dress.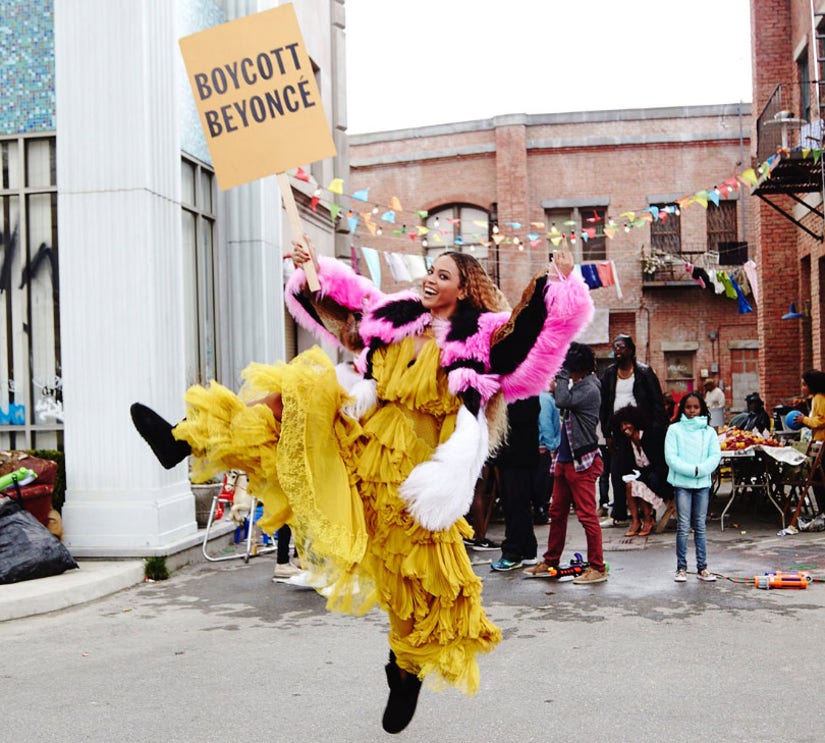 Beyonce.com
Judging from the photos, it appears the 34-year-old performed her own stunts. Clad in high-top white Converse sneakers and with a baseball bat in hand, Bey is all smiles as she jumps on a pile of mattresses for the "Hold Up" video.
Other snapshots—there are close to 50 behind-the-scenes shots on Bey's site—give us a glimpse at the making of videos for "Sorry" and "All Night."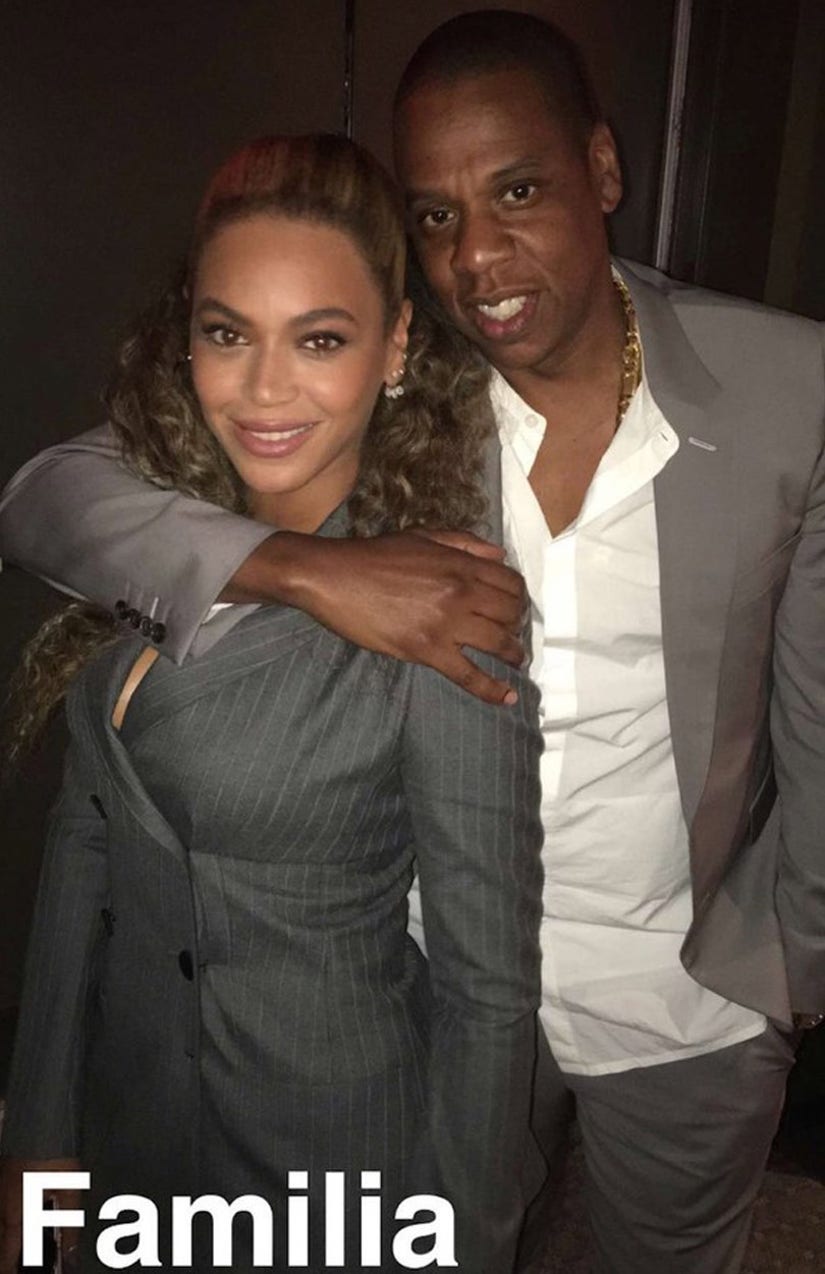 Snapchat/Usher
Jay Z also popped up alongside Beyonce on Usher's Snapchat account on Monday night. The singer snapped the power couple—appropriately clad in matching gray suits—at the premiere of "Hands of Stone" and captioned the shot "Familia." Jay Z sweetly drapes his arm around his ladylove for what is a rare Snapchat shot of the pair, since neither one have an account on the social media site.
And though Beyhive members may hope for the day Beyonce joins Snapchat--and starts using that bee filter--they have plenty of pics of the star from her site and her Instagram account to keep 'em entertained.