Every year, the MTV Video Music Awards bring on the unexpected ... bringing us some of the best feuds, train wrecks and ridiculous fashion we all talk about for years to come.
With host Miley Cyrus getting into it with Nicki Minaj and having a nip-slip in 2015, this year's attendees certainly have some tough competition to top.
But, with Kanye West, Kim Kardashian, Rihanna, Ariana Grande, Key and Peele and more outrageous stars slated to appear at Sunday's show, someone's bound to make an impression.
To prep for the night, here are the 5 things we not-so-secretly hope happens. Bring on the stunt queens!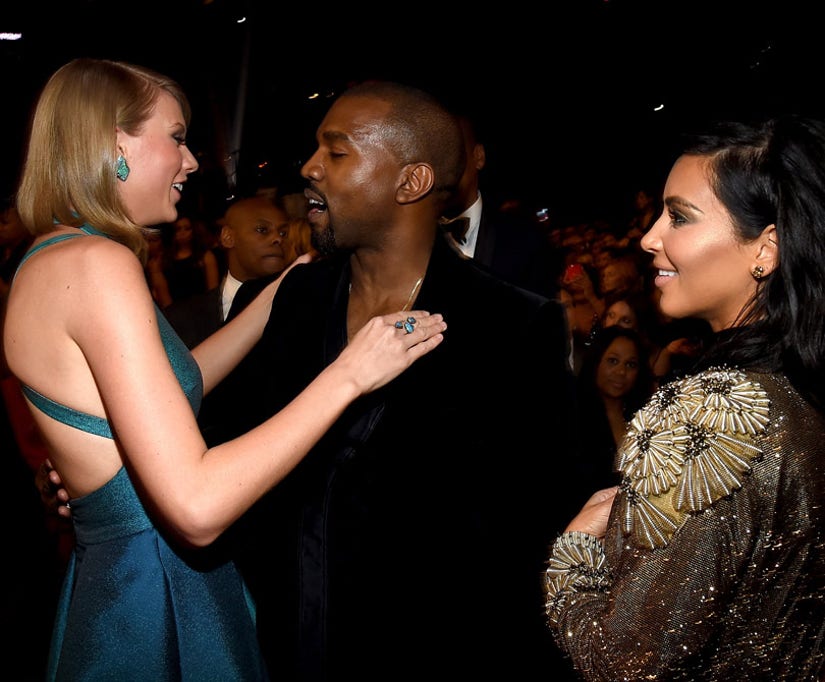 Getty
1.) A Very Special Appearance from Taylor Swift
The "Shake It Off" singer and multiple-nominee Kanye West got into a huge battle in the press over the last year, with Kim Kardashian stirring the pot.
The feud stems from Kanye's song, "Famous," which included the lyrics, "I made that bitch famous." The rapper says the song was Taylor-approved, while she says she NEVER said it was O.K. to call her a "bitch." The back-and-forth between them has been endless ... but could the VMAs bring them together again?
Picture this: Kanye hits the stage for his performance of "Famous," Taylor pops up to join him ... and she covers his mouth when he's about to say "bitch." It'd be cute, people would go CRAZY and this feud could die for the time being.
Swift is in New York right now, though many outlets have said she won't show -- especially considering she isn't nominated for anything.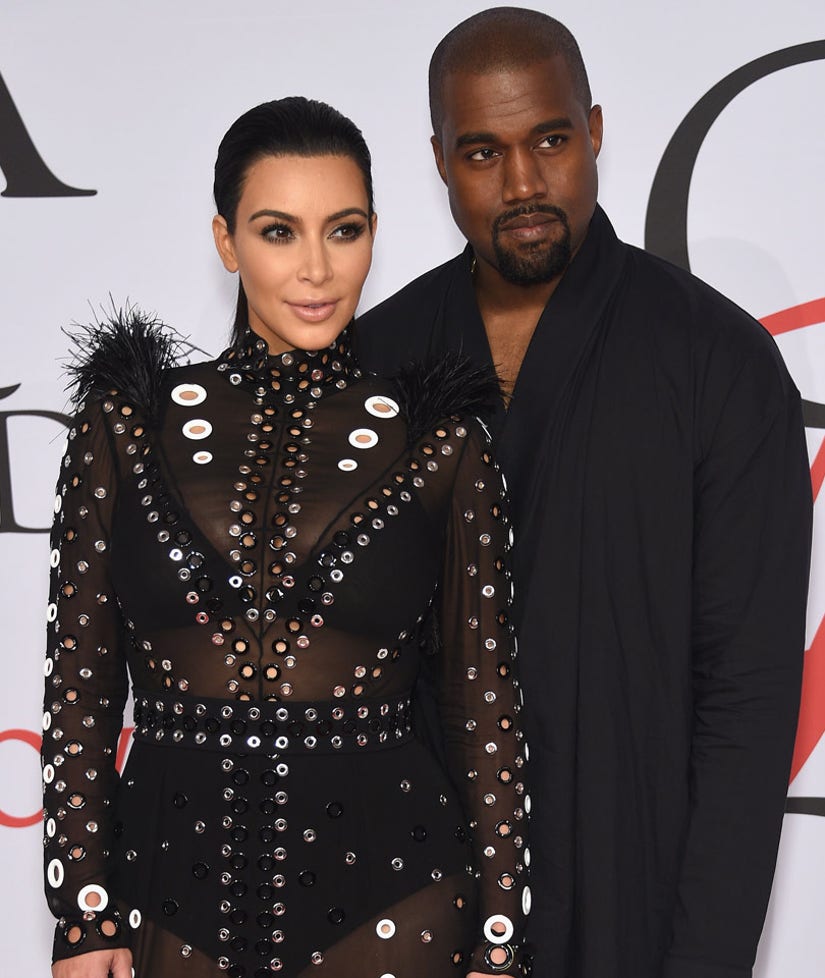 Getty
If Taylor doesn't show, you can still pretty much guarantee Kim and Kanye will do something to attract attention.
We're thinking he should try to do a live recreation of his "Famous" music video, which saw recreations of him, Kardashian, Swift, Caitlyn Jenner and more totally naked.
Kim's definitely been feeling her body lately -- and we wouldn't put something like this past her!
Either way, Kanye has 4 minutes to do whatever he wants ... we can't wait to see what he does.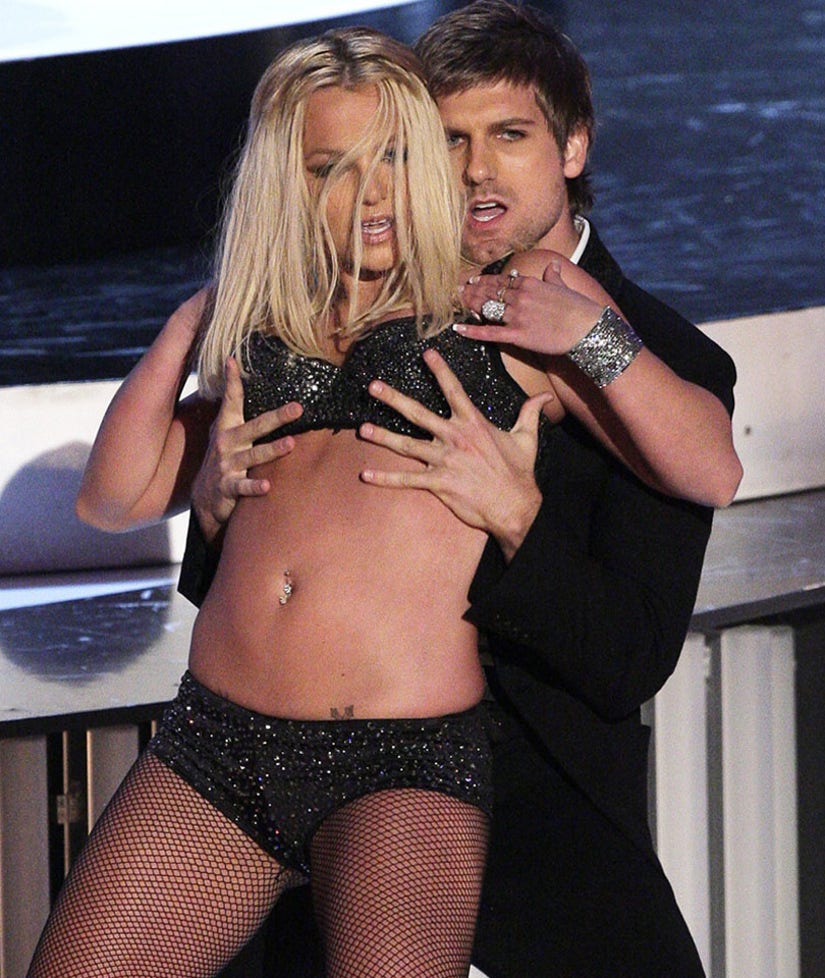 Getty
3.) Britney Spears Gives Us "More"
This year marks Britney's big return to the performance stage, the first time she'll "sing" on the show since her disastrous "Gimme More" performance in 2007.
She's come a long way since then and has some of the most famous VMA performances in history. From her "Oops" striptease to her "Slave 4 U" snake charmer routine, Britney has a lot to live up to.
That being said, she's not quite the dancer she used to be ... and we think the best thing she could possibly do is give a quick wink to her 2007 routine. Whether it's starting her number with a lyric or two of the "Blackout" hit or recreating (and improving on) some of the choreography from her previous performance, she'd garner some major cool points.
It's just awkward that MTV and Spears herself don't even acknowledge the incident in question ... and this would be the perfect way to move on and get total redemption. If it's just a straight up performance of "Make Me," we'll be slightly disappointed.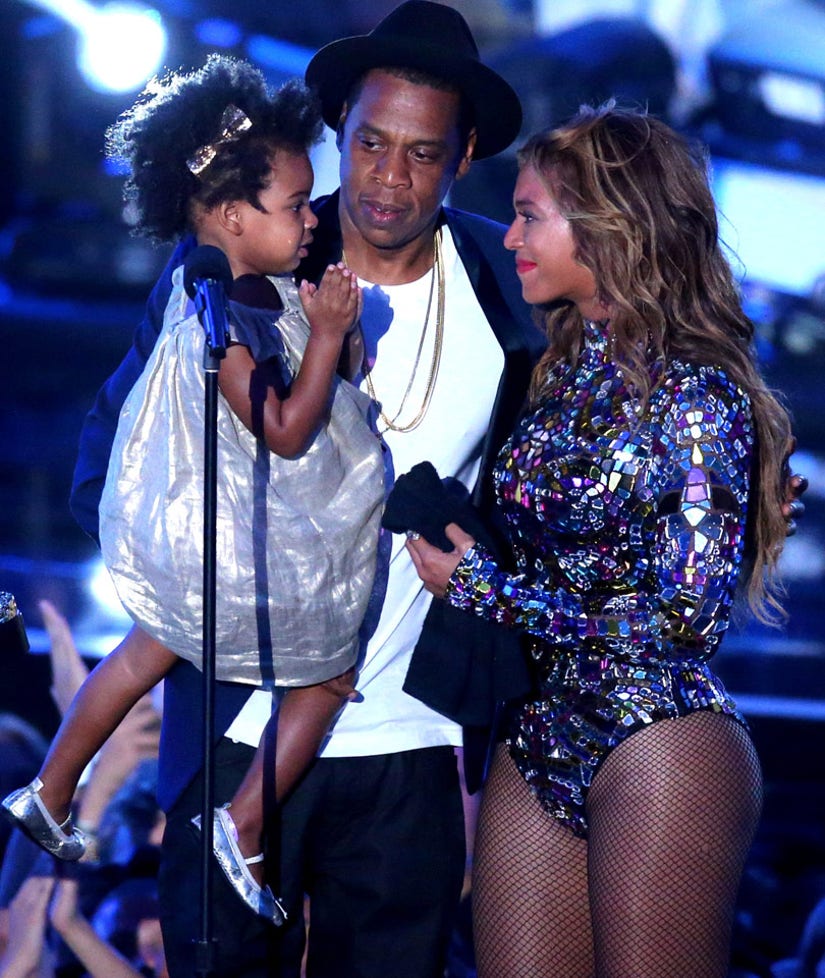 Getty
4.) Beyonce Pulls a Beyonce
While Queen Bey hasn't been named as one of the performers at this year's show, multiple outlets have been fairly confident in saying she'll hit the stage.
The last time she appeared at the show, she put on a totally insane routine that ran over 15 minutes long, before accepting her Michael Jackson Video Vanguard Award from her own husband. Blue Ivy also made her television debut at the event, joining her famous parents on stage.
Before that, she announced her pregnancy at the show in 2011. So yeah, she's bound to make a statement.
With all the attention surrounding her marriage to Jay Z after her album "Lemonade," maybe she'll bring him out for part of her gig ... or Blue Ivy will one-up her last appearance by actually dancing on stage with her mom for a cute moment.
There's also the extremely possible chance she'll be the one to give tribute to either Prince or David Bowie, as both music legends passed earlier this year.
5.) Rihanna Delivers on "Holy Crap" Promise
So ... what could that mean?
On top of what's sure to be an electric performance before she picks up the Vanguard Award, we'd love to see some major sparks fly between her and Drake. The two have a new single together right now -- and with longstanding rumors of something more than just friendship between them, some flirty PDA would go a long way.
Ignjatovic also says she'll be doing something "that's extremely impactful."
We can't wait to see her work, work, work, work, work!
Other stray possibilities ...
Drake and Adele (who both have multiple nominations) decide to perform together, after the latter previously said she'd love to do a remix of "Hotline Bling" with him.
Nicki Minaj and Ariana Grande bring Miley Cyrus out on stage when they do new single "Side to Side." Minaj famously called out the "Hannah Montana" star during an acceptance speech last year, after the two fought in the press before the show, shooting her the side eye and exclaiming, "Miley, what's good?"
What are you hoping to see go down this weekend? Sound off below -- and be sure to come back to toofab on Sunday for our full coverage of this year's show!