Beyonce's 16-minute medley of "Lemonade" songs was, without a doubt, one of the biggest highlights of the 2016 MTV Video Music Awards.
In a show that was peppered with lip-syncing (Britney, we're looking at you) and comedians who majorly missed the mark (Key & Peele, sorry about it!), Knowles brought the house with with her vocals, dance moves and powerful messages.
The singer showed up to the awards with the "Mothers of the Movement," Lezley McSpadden, Gwen Carr, Wanda Johnson and Sybrina Fulton — the mothers of Michael Brown, Eric Garner, Oscar Grant and Trayvon Martin, who were all killed by gun violence. During her performance, she showed angels getting shot down, falling into a pool of red light.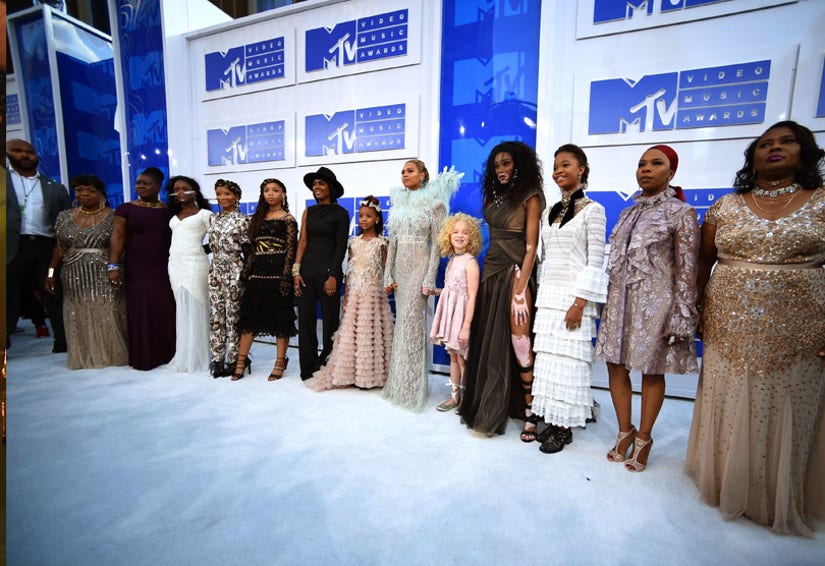 Getty
It was a striking image. And while most have been giving her major props for her performance, there's always someone on the other side of the fence.
Rudy Giuliani appeared on "Fox & Friends" this morning, where he was asked about her electric performance.
"You're asking the wrong person because I had five uncles who were police officers, two cousins who were, one who died in the line of duty," he said. "I ran the largest and best police department in the world, the New York City Police Department. And I saved more black lives than any of those people you saw on stage by reducing crime and particularly homicide by 75 percent."
"So if you're going to do that, then you should symbolize why the police officers are in the neighborhoods and what are you going to go about it? To me it's two easy answers: a much better education and good job," he continued.
When host Brian Kilmeade added that Beyonce's performances send a "pretty indelible" message to the "next generation," Giuliani added, "It's a shame."
Rudy has been anti-Bey for a while now, taking her to task after her politically charged Super Bowl performance as well.
"I thought it was really outrageous that she used it as a platform to attack police officers who are the people who protect her and protect us, and keep us alive," he said back in February. "The vast majority of police officers risk their lives to keep us safe."
For more VMA coverage, check out the video below: