It really takes a village to get the stars looking just right for these award shows.
Kristen Bell looked absolutely gorgeous on the red carpet for the 68th Annual Primetime Emmy Awards at the Microsoft Theater in Los Angeles on Sunday ... but her glamorous transformation definitely took a little work.
Bell's stylist, Nicole Chavez, shared a few hilarious behind-the-scenes photos of her pre-Emmys beauty routine, which included eye masks, lip gel and nipple lifts.
Waiting for your permission to load the Instagram Media.
To begin, Chavez filmed the "Bad Moms" star rocking two white strips under her eyes to help get rid of the blonde beauty's "bags."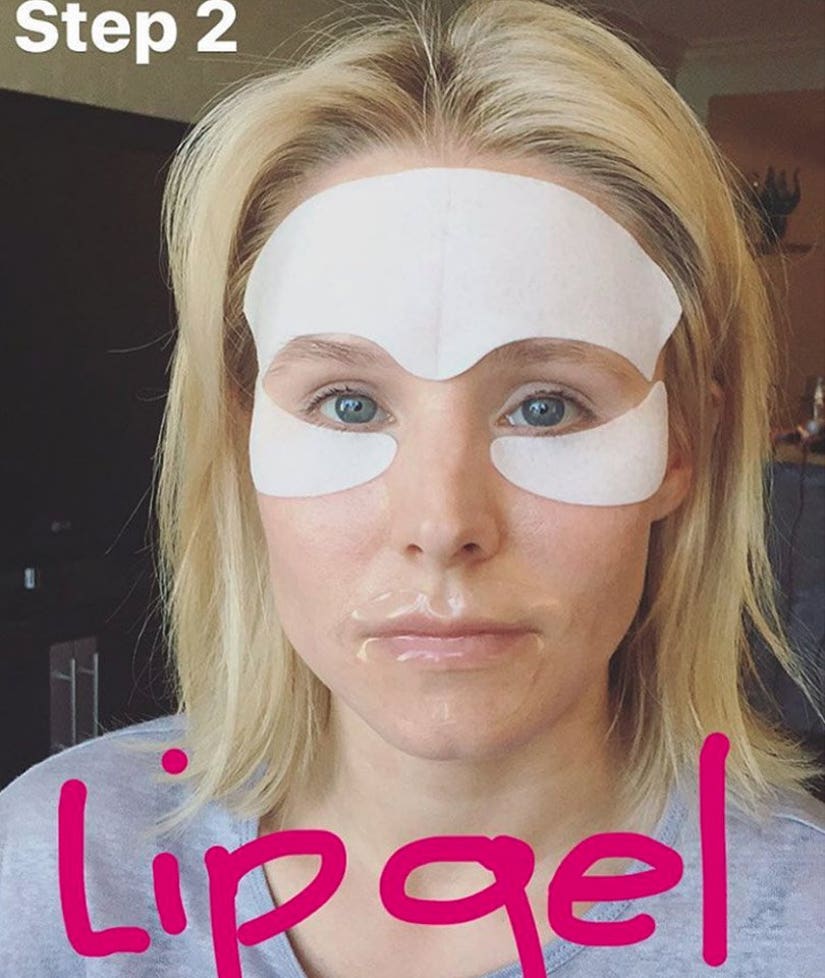 Instagram
Next, she shared a shot of the 36-year-old completely makeup-free with the same strips across her forehead, under her eyes and some sort of clear gel around her mouth. "Step #2," she labeled the shot.
Nicole followed up that post with a video of Bell getting her dress steamed and some VIP treatment from her glam squad. And before Kristen was ready to hit the red carpet, Chavez shared a shot of the actress holding up some leukotape for her "nip lift."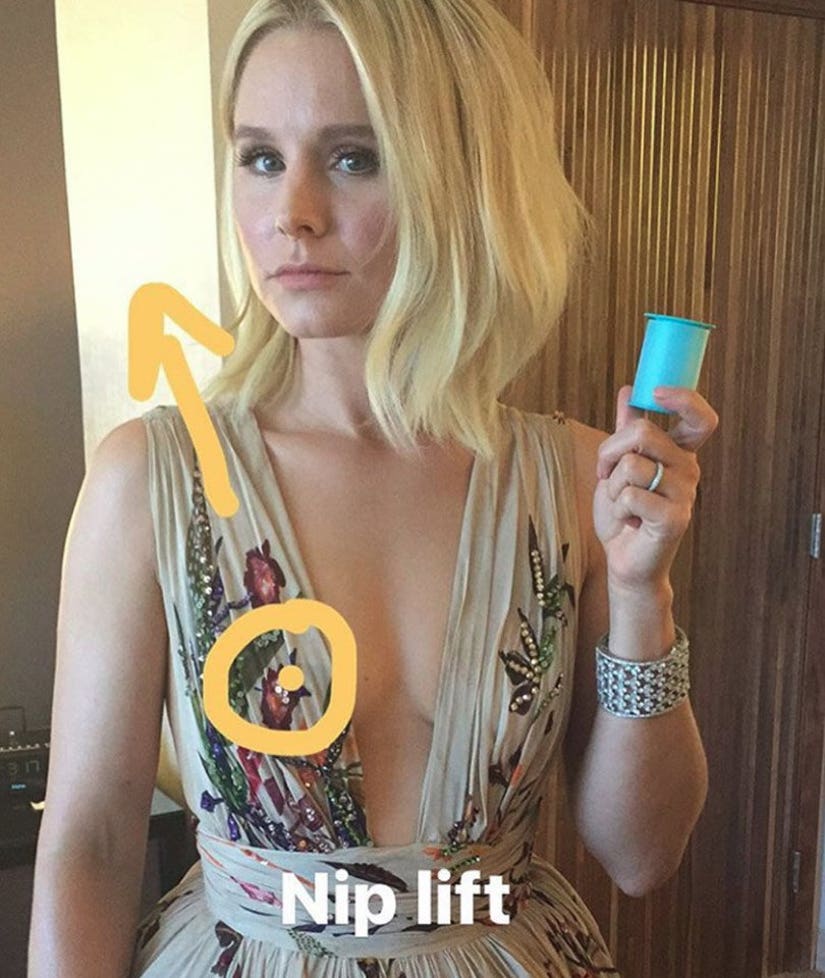 Instagram
"Yes to the nip lift #leukotape #emmys #kristenbell #bts," she captioned the hilarious photo.
Though we're sure the entire process took some time, the end result was pretty fantastic -- how gorgeous does Bell look?!
Check out more red carpet photos from the 2016 Emmys above!
Check out the best dressed stars of the night below:
For more Emmy coverage, check out the video below: