Kevin Spacey took social media by storm after he was spotted at the 68th Annual Primetime Emmy Awards with one very attractive mystery man seated right next to him.
The gentleman in the fedora quickly started trending on Twitter, with users desperately trying to figure out his identity.
"Who's that little piece next to Kevin Spacey," one user hilariously posted on Twitter after Spacey was spotted in the crowd.
"A million points to the first social media sleuth to identify the young gentleman Kevin Spacey's with at the Emmys," another wrote.
After a little digging, the man in the hat was identified by Buzzfeed as Evan Lowenstein of the band Evan and Jaron. You might remember their hit single, "Crazy For This Girl," back in 2000.
Today, Jaron is listed as the "House of Cards" star's manager on IMDB ... and the two have been spotted everywhere together recently.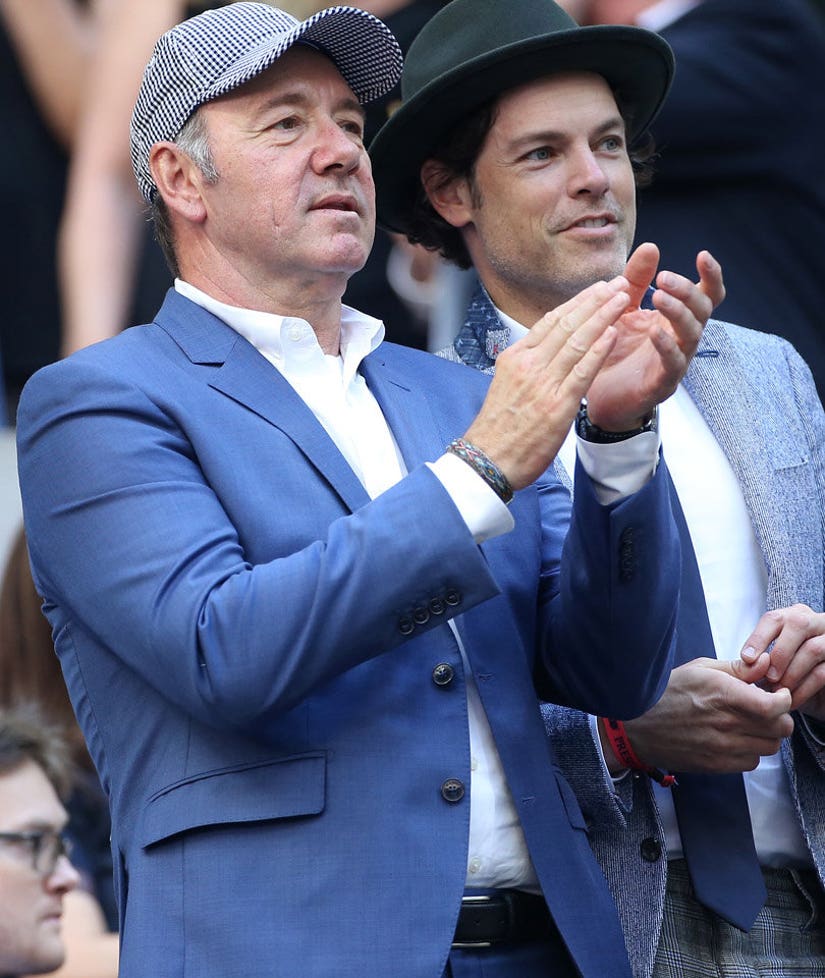 Getty
Not only did Spacey bring the 42-year-old hottie to the Emmys, they also attended the US Open together earlier this month.
They guys were likewise spotted back in March while the "American Beauty" star was on vacation in Milan, Italy.
Click "Launch Gallery" above to see more moments from the 2016 Primetime Emmy Awards!
For more Emmy coverage, check out the video below: