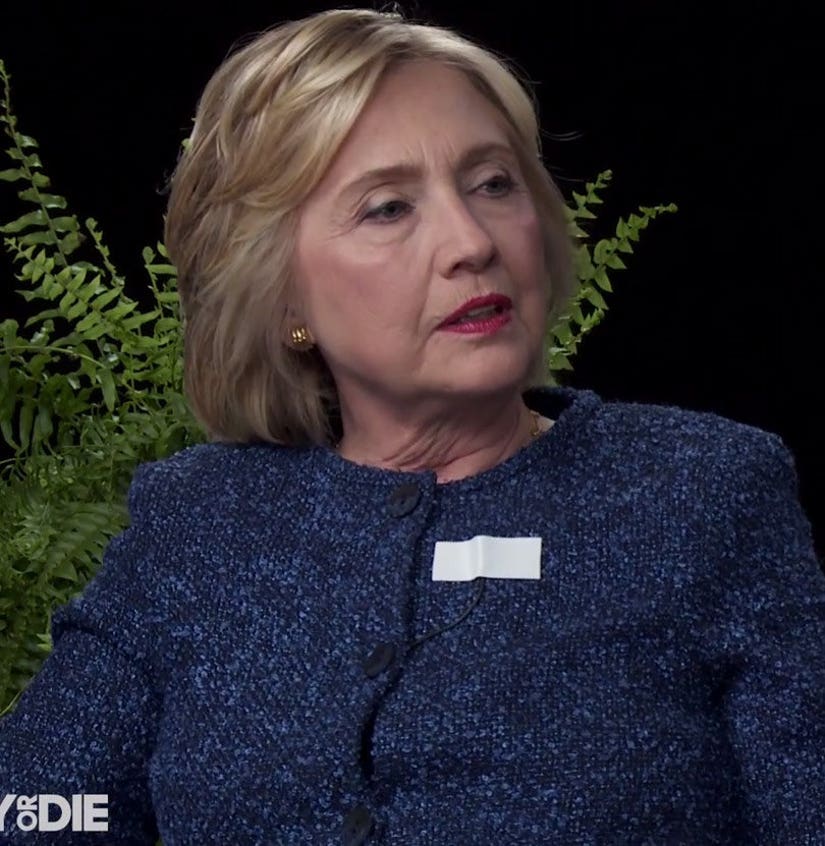 Funny or Die
Hillary Clinton has fielded some pretty interesting questions in her bid for the presidency, but perhaps none quite as hilariously inappropriate as those she received from Zach Galifianakis during her recent appearance on "Between Two Ferns."
Galifianakis posed such funny queries as "Any regrets losing the Scott Baio vote?"
"Not a one," Clinton replied.
He also made sure that Clinton addressed some of his worries regarding having a potential female president.
"What happens if you become pregnant?" he asked.
"I could send you some pamphlets that might help you understand," the 69-year-old candidate told the host.
The pair also took the time to get in a couple of jabs at Clinton's Republican opponent, Donald Trump.
When asked what she thinks Trump will wear during their first debate this coming Monday, Clinton guessed her opponent will sport "that red power tie" but Galifianakis suggests, "Or maybe a white power tie."
Galifianakis also tried to imagine a world in which Trump actually won the presidency, asking the Democratic nominee if she would flee to Canada if that happened.
"I would stay in the United States," Clinton says. "I would try to prevent him from destroying the United States."