Kellie Pickler's living the good life.
The country singer opened up to toofab's Brittany Kyles about the new season of her reality TV show, "I Love Kellie Pickler," and her upcoming musical aspirations while promoting her partnership with Flonase Allergy Relief.
Pickler -- who first got her start on "American Idol" in 2005 -- says it was actually Ryan Seacrest who came to her with the idea to do a reality TV show. Though it initially took some thought and a little persuasion, the "Red High Heels" singer has been loving every second of shooting the series.
"It seemed like we were all on the same page with what we wanted to capture," she says about her decision to make the show. "It made sense and it's really been so much fun. We've gotten to mark off so many things on our bucket list, we just got to do some really amazing things and we get to do all of this with our best friends. We kind of have a video scrapbook of our summer now. We've had a lot of fun."
While fans probably assume it was Pickler who had to talk her hubby Kyle Jacobs into doing reality TV, it was actually Kellie who needed the extra encouragement.
"We definitely put a lot of thought [into it]. It definitely wasn't something that we jumped the gun and agreed to do. We put a lot of thought and planning behind it. Just consideration behind it. He was pretty game. I think -- to be honest, which will probably surprise you -- is that I think I was more apprehensive," she says of the hit CMT show. "I was a little more nervous than him. Then once we both signed on to do it ... we're so blessed to have such a great production company to work with."
Now in its second season, we've seen the 30-year-old "Feeling Tonight" singer win "Family Feud," give Uber driving a go and even bungee jump -- but none as exciting as her and Kyle's recent trip to Japan, which airs Thursday for an hour-long special.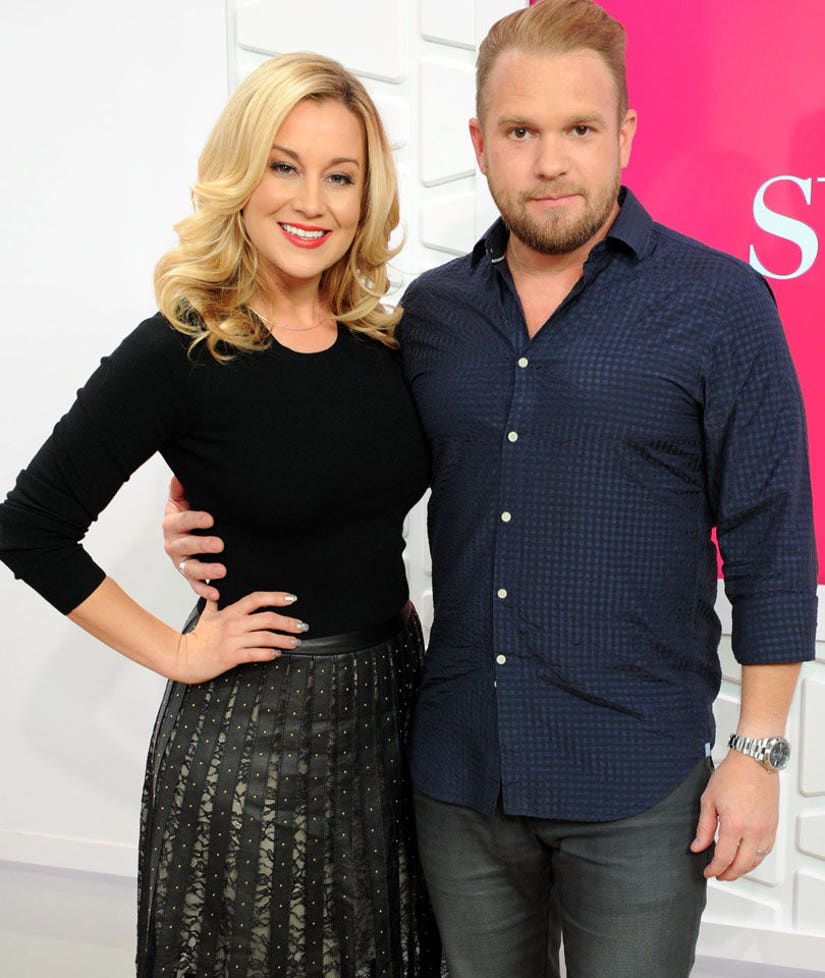 Getty
"Oh my gosh, I am very excited about the next episode airing Thursday," she admits. "We fly to Japan and so we get to do a trip and it's a fish out of water experience."
"It's really, really fun and we stay with this amazing family, with locals there and really soak up the culture," she reveals. "We learned so much and we got to do some incredible things there."
Aside from promoting the new season of her show, which she also produces, Kellie has been hitting the studio with Kyle.
Jacobs -- who's helped write songs for country heavyweights like Garth Brooks, Tim McGraw and Lee Brice -- recently teamed up with his wife to pen a new holiday track.
"Kyle is my favorite person to write with and to work with because he just knows me better than anyone. We just have a chemistry together you know, professionally and personally," she explains. "But speaking professionally, we'd love to get back into the studio and work on another record later this fall or winter. We actually just got out of the studio a couple weeks ago. We cut a new Christmas song for my interior line [Selma Drye By Kellie Pickler] that will come out later this year. We've been working together and collaborating together since the day we met. Pretty neat."
And if you're an allergy sufferer like Kellie and her hubby Kyle, she says Flonase has changed her life.
"Flonase has been a life saver for me and my audience because now I don't sound so congested and nasally," she says of her decision to partner with the brand.
We can't wait to see what Pickler does next -- what do you think about Kellie's candid comments? Sound off below and check out the gallery above to see more "American Idol" alums then and now!
You can check out Kellie's epic trip to Japan Thursday at 10/9c on CMT!