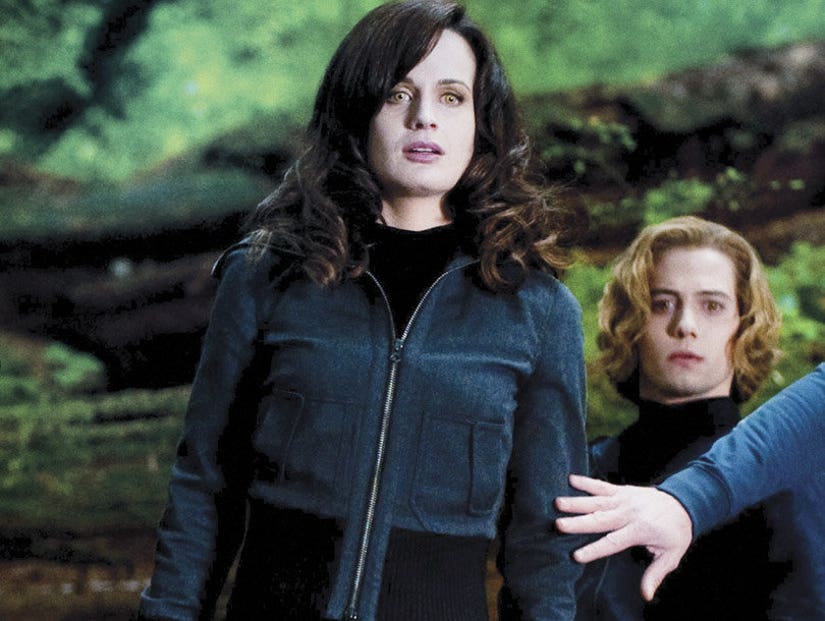 Lionsgate
Elizabeth Reaser wants in on any future "Twilight" flicks.
The actress played Esme Cullen, the matriarch of the Cullen clan, in the massively popular film franchise ... a franchise Lionsgate is certainly open to continuing.
"It's a possibility," Lionsgate co-chairman Patrick Wachsberger revealed in a recent interview. "Not a certainty but it's a possibility. It's about Stephenie [writer Stephenie Meyer]. If she wants to tell a story related to those characters, we're here for her."
Reaser's here for it too. While promoting her new horror flick, "Ouija: Origin of Evil," toofab's Brian Particelli asked if a potential sequel or prequel is something she'd like to see happen.
"I hope so, I mean I just heard that too and I thought that's so great and I would love to revisit that in any way," she explains. "Or see them revisit with other people. You're not supposed to age, but some of us are aging faster than others [laughs], but I think it would be really, really fun, I love those characters."
If they decide to go the prequel route, Reaser already has someone in mind to play a younger version of her character.
"I think Annalise [Basso] actually would be a great Esme, she would be wonderful," Reaser says of her "Ouija" costar. "Someone with her vulnerability. She's just very warm. There's so many wonderful young actresses these days!"
For what it's worth, Kristen Stewart has expressed interest in seeing a reboot with new actors.
"It's hard to speak to a five-year period in a few sentences, but I loved doing it. But that doesn't mean I want to keep doing it," she told Uproxx last year. "But if other people? Yeah, sure. To be honest with you: I would be interested. I'd be kind of fascinated, but it wouldn't emotionally affect me one way or the other."
We'll have more of our interview with Reaser posting later this week.