Her website reveals she's already had over 20 surgeries, including gigantic breast implants, changing her eye color and having six of her ribs removed. She's also had eyelid surgery, labiaplasty, laser hair removal ... the list goes on.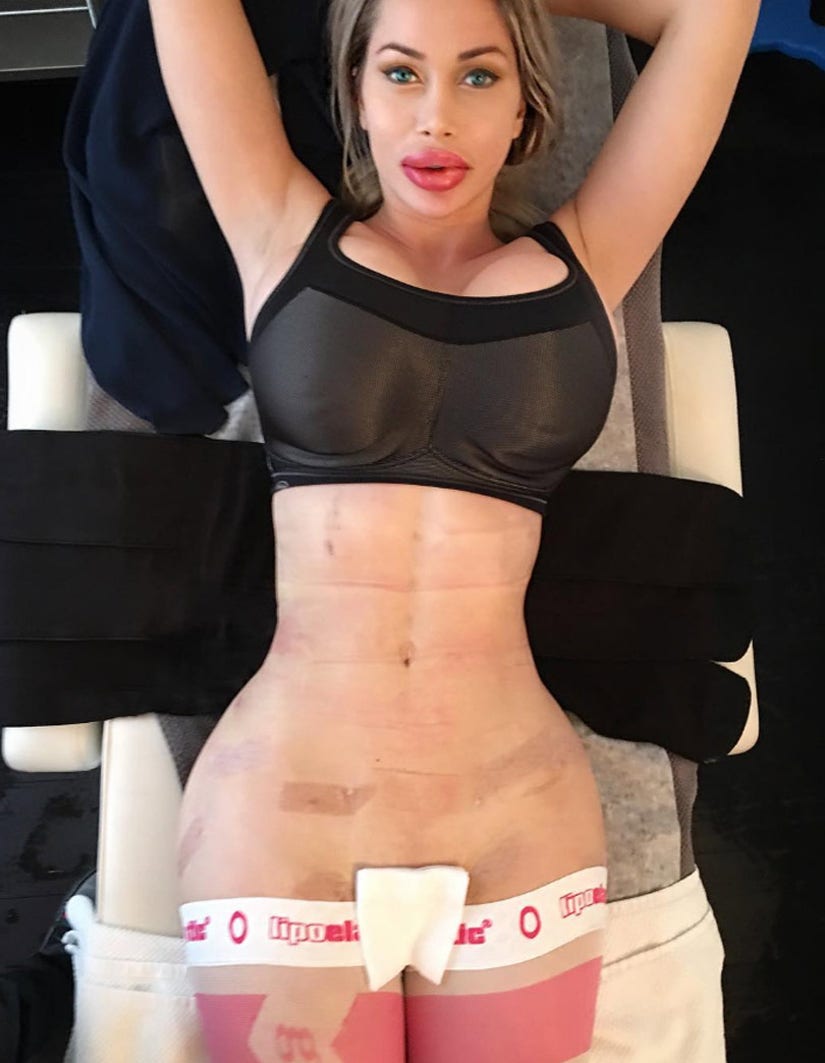 Instagram
Now, she's gone and had a Brazilian butt lift, got fat injected into her hips and added to her already plump lips.
"500cc in each hip, 10cc in the upper lip and 8cc in the bottom lip, total 18cc," she revealed in a post-surgery pic on Friday. "Normally you fill 1-2 ml when you inject lip filler, so you can understand my lips are really swollen!"
"One day post op, and look at the result," an ecstatic Fox added. "I wanted a hourglass figure and that is what I got! Now it is just time to rest and heal."
According to her website, Pixee's goal is to get proportions like Holli Would in "Cool World" and Jessica Rabbit from "Who Framed Roger Rabbit?"
"It started off, when I did my first plastic surgery [to her nose in] 2010, that's when I really thought, 'Wow, this is my thing, this is what I want to do,'" she said on "Botched." "I really liked it, I wanted to create my life around this."
What do you think of her extreme plastic surgery? Sound off below!