Coco Arquette, is that you?
We could barely recognize Courtney Cox and David Arquette's 12-year-old daughter when she stepped out with her famous mom for the ALS Association Golden West Chapter Los Angeles County Walk on Sunday.
The tween looked like quite the little lady as she walked alongside Cox and other celebs, including Reese Witherspoon and Jennifer Garner, to support famed publicist Nanci Ryder, who suffers from the disease.
The adorable mother-daughter duo (and everyone else in the famous squad) sported red T-shirts emblazoned with the words "Team Nanci." Cox wore her tee with black leggings, while Coco opted for gray shorts.
Though Cox and Arquette divorced in May 2012, the pair remain friendly.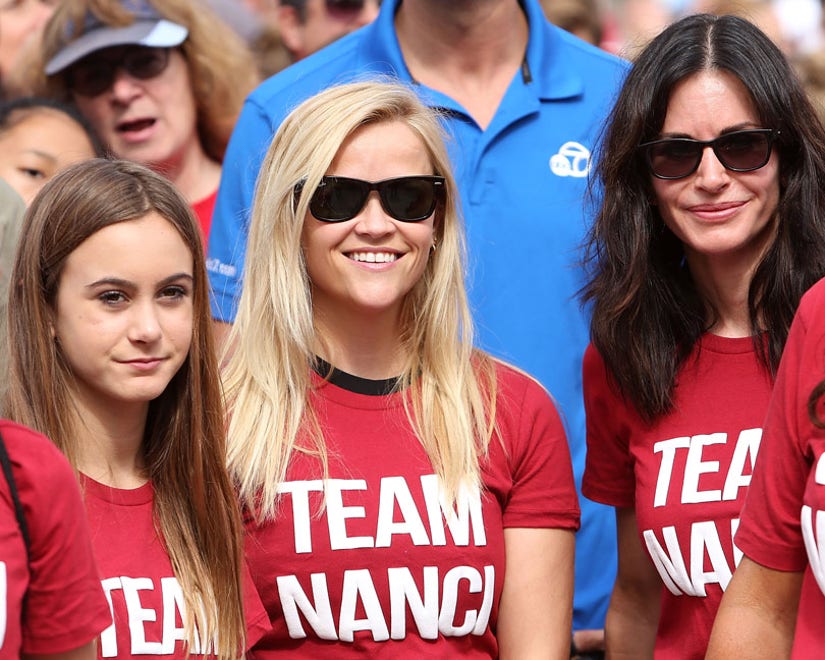 Getty
"I mean, as divorces go, I would say it's one of the better ones," she continued. "We're good co-parents together."
Cox currently dates Snow Patrol band member Johnny McDaid, whose music world connections led to young Coco's recent appearance in Irish singer-songwriter's "Coco" music video back in July.
And though her daughter doesn't sing in the video, Cox said in an interview with Ellen DeGeneres that Coco has a beautiful voice.
"She's a really good singer," Courteney said back in April during an appearance on "The Ellen DeGeneres Show." "I don't know where she got it."