With Halloween just days away, we're checking in with some of the most memorable child stars to appear in a freaky (or at least freaky-themed) flick. Today's spotlight: Pugsley from "The Addams Family."
Jimmy Workman played Gomez and Morticia Addams' precocious son in the 1991 family film -- a role he just revealed he landed by accident!
The former actor, now 36, made a very rare public appearance at a Street Food Cinema screening of the flick earlier this month, where he opened up about his untraditional casting.
"We lived in New York, my older sister actually auditioned for Wednesday and the babysitter quit on my mother that day," he explained. "They saw me out front of the hotel in New York lighting my Transformers on fire and trying to throw them underneath horses. They asked me to come upstairs, read for the role and I think it was the next day I was on a flight to California."
"I'd probably say it's about 90% me," he said of playing the tiny troublemaker, "just dressed up in a funny little outfit."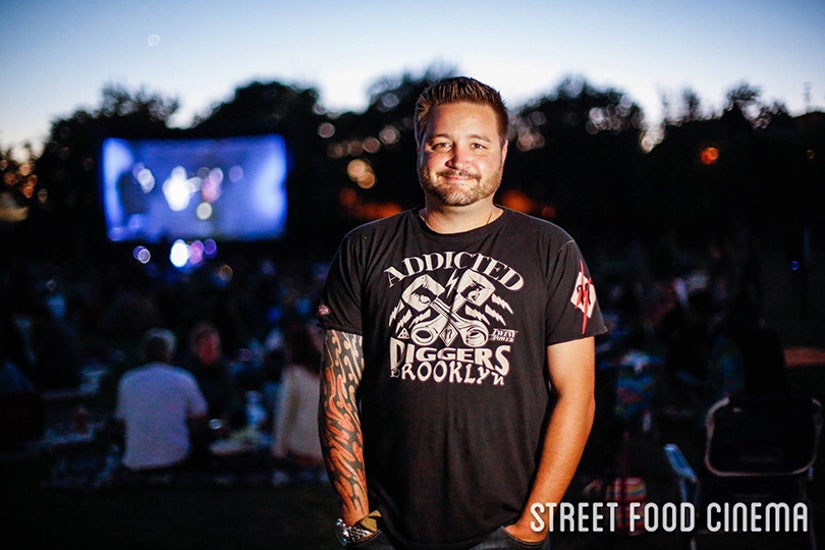 Street Food Cinema
Workman, now sporting a facial hair and a full tattoo sleeve, says he's only seen "The Addams Family" and "The Addams Family Values" one time each ... at their respective premieres.
"I think it's, for me, it's hard to see me up there without laughing," he reasoned.
The young actor appeared alongside Christina Ricci, Raul Julia, Anjelica Huston and Christopher Lloyd in the two films, calling them his "second family" growing up.
"I think we spent so much time together as kids, you build a family relationship. So when you leave your home, you're joining a second family," he explained. "[Christina and I] hung out together, played video games, skateboarded, we were driving the golf carts and trying not to wreck them on Paramount studios. It was a fun experience growing up with two families, not just one."
While he remembers fun times with Ricci, the late Julia also made a lasting impression.
"The one who stands out is Raul Julia, he was an awesome man," he said. "My grandmother came in from Greece and was hanging out on set, he stopped filming for an hour and a half, two hours, and they were just hanging out, reminiscing on old stories about their countries. He was just a great man, he always had great stories and it was a cool experience to work with him. He's second family."
It's his love for Julia that would keep him from doing any sort of reboot now, if he were ever asked to be part of one.
"I heard there were talks of doing another Addams Family, I would have, but without Raul Julia there, I don't think it'd be the right thing," he explained.
Fun fact: While Workman's acting career slowed down following his appearance in "As Good As It Gets," another member in his family became a household name. His younger sister is Ariel Workman, known professionally as "Modern Family" star Ariel Winter.