After the extreme heartbreak that was the season premiere of "The Walking Dead," we were convinced love is dead ... until now.
While Glenn and Maggie will never get their happy ending, two stars from the show helped one couple get theirs by taking part in a surprise, "TWD"-themed engagement photo shoot.
Tony Votta and Jennette Greco won the auction -- but Tony had something else in mind when it came time for the big day. While his longtime girlfriend thought the two would simply be taking some fun cosplay photos with a pair of stars from the show, Tony decided he wanted to pop the question with their help instead.
"I was so excited when Tony told me he wanted to propose," Hubbard tells toofab. "They are obviously huge 'TWD' fans too, so we wanted to incorporate a scene from the show into the proposal since the stars would be involved. We thought the Merle scene where he chops off his hand was perfect because we could present the ring on his 'chopped off' hand."
"When their publicists told the guys about it, they were excited and totally on board, even helping brainstorm ideas for the proposal," she continues. "When we finally decided on the idea and 'the script,' we let them know and the plan went off perfectly!"
"It was truly a special moment for sure," Coleman tells us of the shoot. "Tyreese protected zombies for the first time for love," he added, referring to the fact Jennette was dressed as a dead Andrea.
As for her beau, he went as Rick Grimes ... and the resulting photos are every "TWD" fan's dream.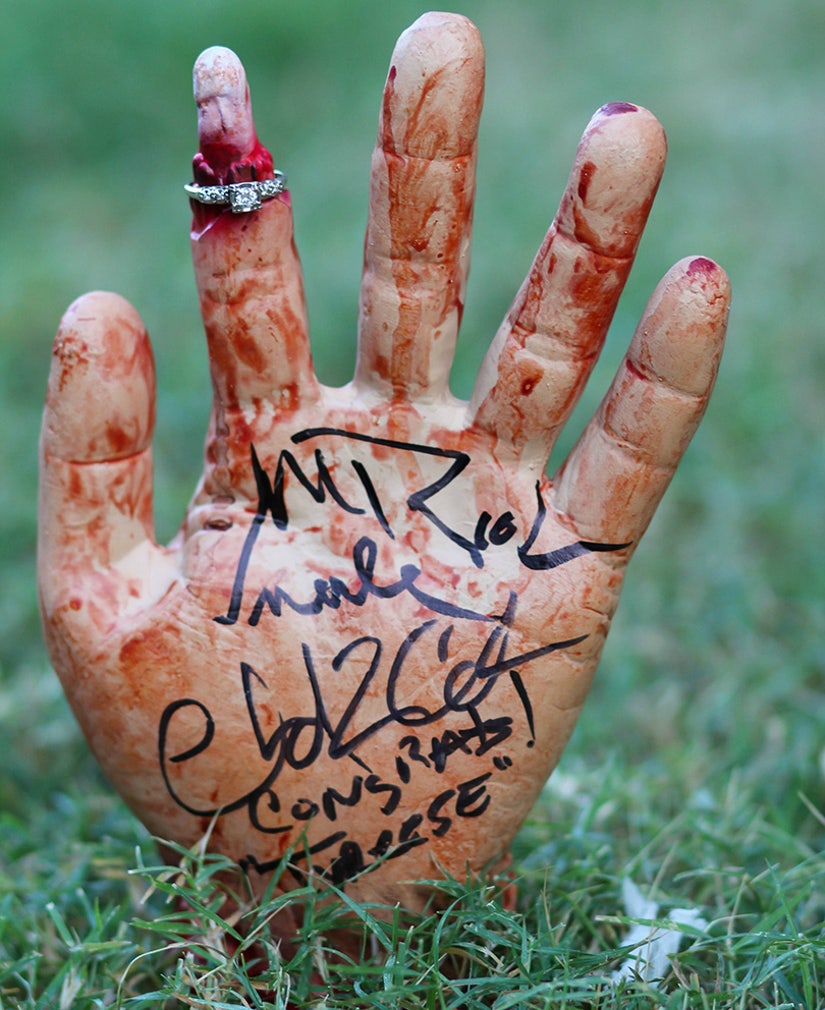 Mother Hubbard Photography
"By no means was I expecting my boyfriend to propose to me during this. At all," a still jubilant Jennette tells toofab. "My daughter, his parents, everybody knew about it except for me. I'm not a good person to hide things from, I usually find out about them, so they did a good job keeping it from me."
Greco says they're both fans of the show, but she's definitely more into it than her fiance ... who's more of a "Star Wars" fan. The bride-to-be is also thrilled about her extremely non-traditional proposal.
"'The Walking Dead' is something I really love. I love the show, I love the characters, I love collecting different collectibles and autographs and to me, [the proposal] truly symbolizes who I am and who he is," she explains. "It really was perfect."
So ... will there be a "Walking Dead"-themed wedding next?
"I would love to. It would be fun, that's me, I love dressing up. I love the role playing and I'd want it to be fun and to me that would be fun," Greco says.
And yes, Chad and Michael are both invited.
"We already told them, 'We'll send you the date,'" she adds.