Audrina Patridge said "I do!"
"The Hills" alum tied the knot with longtime boyfriend and baby daddy Corey Bohan in Hawaii on Saturday, where the two were reportedly surrounded by around 100 friends and family ... but no reality show costars.
The bride, 31, looked gorgeous on her special day in a white lace wedding gown and a magenta flower in her hair, while her new BMX rider husband, 34, sported khakis, suspenders and a white dress shirt.
"Our wedding was magical, we had all of our friends and family in one place to celebrate," Patridge tells toofab. "It was everything I imagined and more. I wanted my wedding to be super romantic with a bohemian feel, and it was the perfect mix of the two of us."
"We had such an amazing time, I was so nervous, but as soon as I saw all of our friends, family and Corey, all I could feel was happiness and love everywhere," she adds. "The wedding was so beautiful. Morgan from Moana events did such an amazing job bring my vision to life."
Check out the gallery above to see everything from wedding prep to the wild reception!
"As far as friends go, we only invited the ones who've been there for us in the past year and who will continue to be there for us for the next 30," she said at the time. "So, no one from The Hills made the cut. If we were doing a really big wedding, I'd invite them, but we're keeping it intimate."
The couple got engaged almost a year ago, in November 15 2015, but held off on walking down the aisle until they welcomed their first child together earlier this year. Patridge gave birth to the duo's daughter, Kirra, in June.
What a year, right?! Congrats!
Check out another pic from the nuptials below: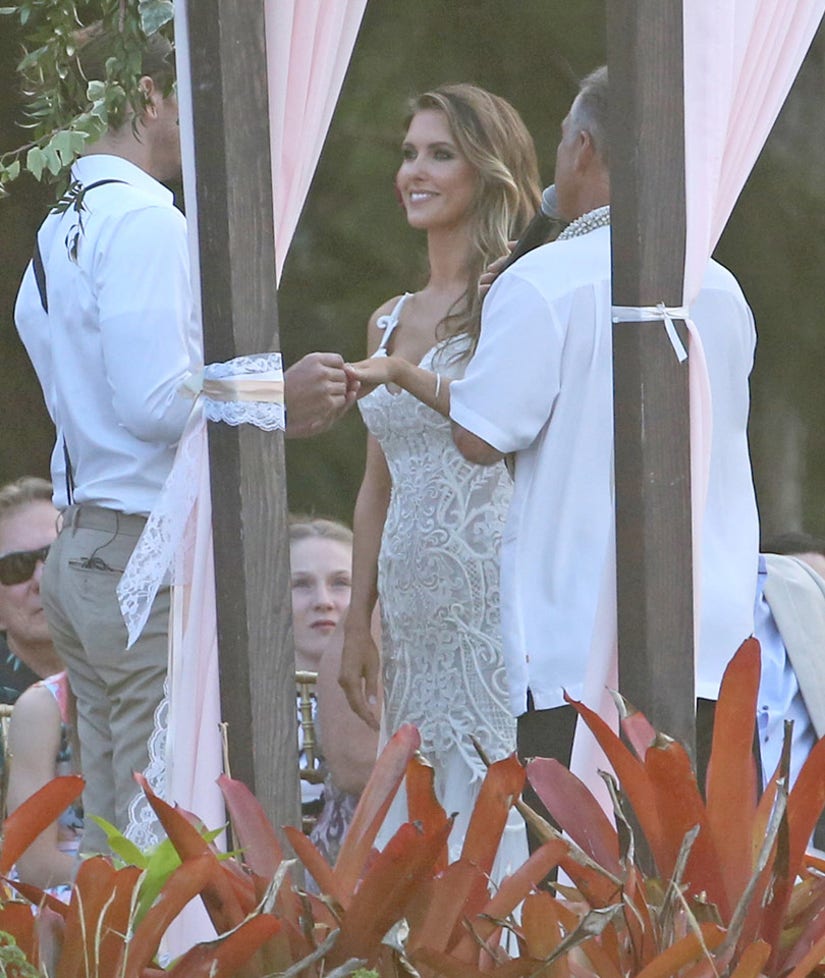 SplashNewsOnline.com
For more of today's hottest headlines, check out the video below!