If you thought Lady Gaga's ensemble at last night's Hillary Clinton rally in North Carolina looked mighty familiar, you're not alone.
The singer hit the stage to show her support for the Democratic nominee in a black military-style jacket with a red arm band, rope detailing and red accents. She also sported a giant rhinestone brooch.
The ensemble immediately sparked some criticism online, as a lot of viewers chimed in on Twitter saying she looked like a Nazi ... not exactly the best look when trying to sway voters.
Lady Gaga, dressed as some sort of futuristic Nazi, is speaking at a Clinton rally as the first votes are cast.

@StephenGutowski
Lady Gaga is dressed Literally like a Nazi...literally God help us if these ppl win.

@maysisme
Devil worshipper Lady Gaga is campaigning for Clinton in a Nazi outfit. I'm not making that up.

@ParadiseRaiders
The tweets went on and on ... but, no, she's not dressed like a Nazi. She's dressed like Michael Jackson!
Michael wore an identical jacket to the White House in 1990, when he was honored as Entertainer of the Decade by the then-President, George H.W. Bush.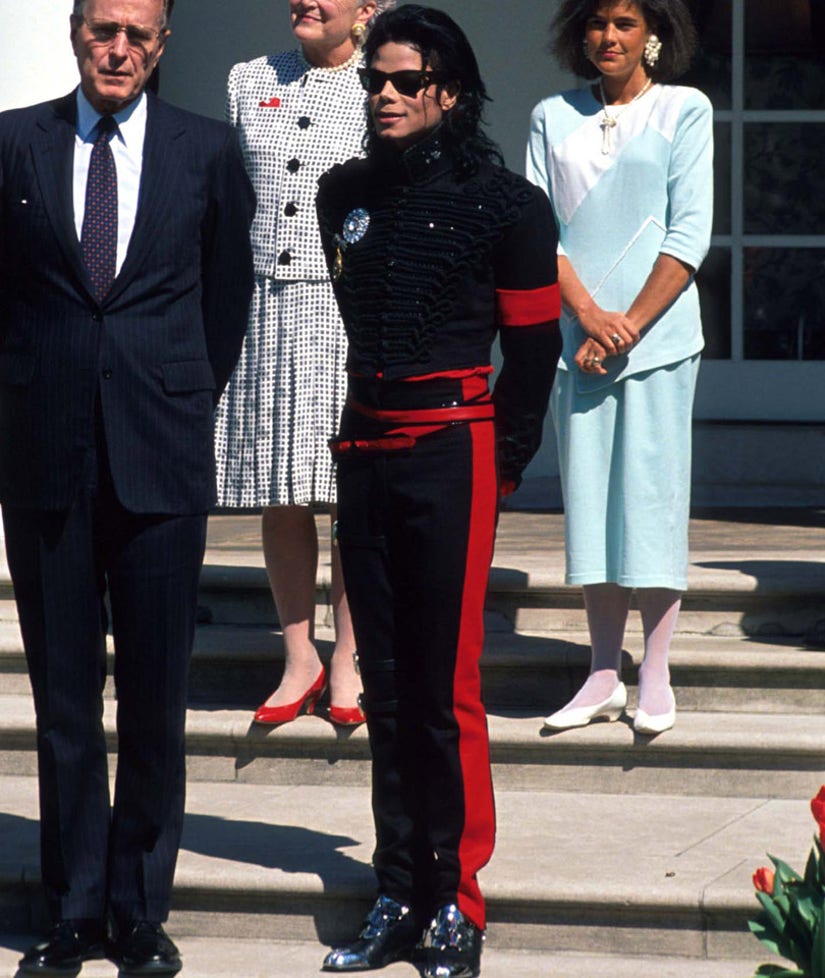 Getty
And if you're thinking to yourself, "Wow, she did a great job recreating that look," there's a good reason why her imitation is so spot-on: it probably is Michael's jacket.
The jacket was part of a 2012 Julien's auction, which Gaga purchased 55 items from. While we don't know for sure the singer bought this item in particular, it's a pretty solid guess. We've reached out to both the auction house and Gaga's reps to confirm, but haven't heard back yet.
Someone purchased the jacket for $150,000 at the time.
"The 55 pieces I collected today will be archived & expertly cared for in the spirit & love of Michael Jackson, his bravery, & fans worldwide," Gaga said when she made her extravagant purchase.
What do you make of her stye? Sound off below!