The Jenner family has a lot to be grateful for ... and we're pretty thankful for this snap of Caitlyn's adoring face, Kendall's makeup-free lips, and Kylie's brand-new 'do.
Caitlyn shared the snap on her Instagram account, captioning it, "Happy Thanksgiving to all my friends and family! :)"
As you can see, Kylie went back to her regular raven-colored shade of chestnut after rocking blonde for a couple months now, while Kendall flaunted her very best fresh-faced look ... after that lip injection rumor controversy. About the appearance of Kendall's lips as of late, Kylie admitted to "overlining" them ... much like she claimed when she was getting her own lip injections on the sly. How do you think they look here?
Cait also showed off a pic featuring the rest of her ever-expanding family, and captioned it, "Thanksgiving with family is the best. And mine keeps getting bigger :) I hope you all had a wonderful day with your families!"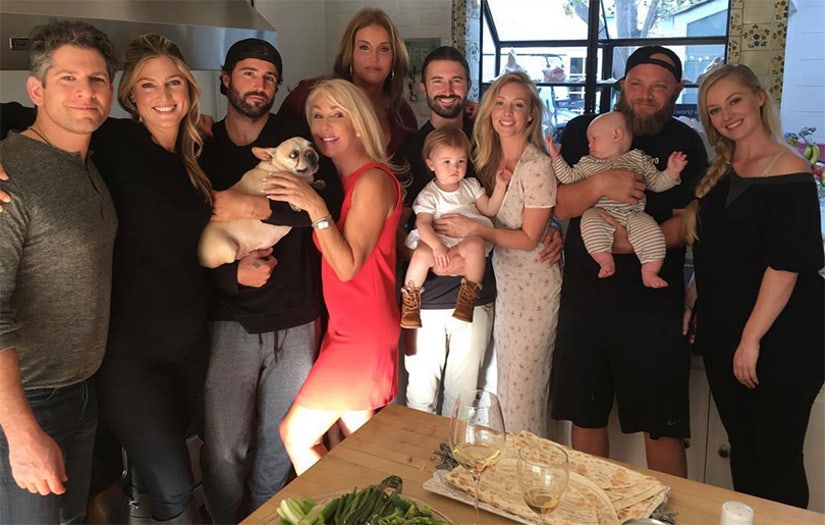 Instagram
Weigh in on the comments below -- what do you think of K&K's brand-new look?
Check out the gallery (above) for more celebrity-related Thanksgiving shenanigans!