Ariel Winter has a mature new beau!
The 18-year-old "Modern Family" starlet was spotted with new boyfriend Levi Meaden over the weekend for the first time, as they held hands and kissed for the cameras.
Meaden, who's 11 years Ariel's senior at 29, is also an actor ... and has appeared on "The 100," "The Killing," "Olympus," and "Aftermath." He also has a role in the upcoming flick "Pacific Rim: Maelstrom."
It's apparent that the two are getting serious, after spending Thanksgiving together with mutual friends.
Meaden's rep confirmed to E! that the two are, in fact, dating, after Winter's buddy, Jack Griffo, referred to him as her "man" in a holiday snap.
The two were first spotted together at InStyle's pre-2017 Golden Globes party earlier this month.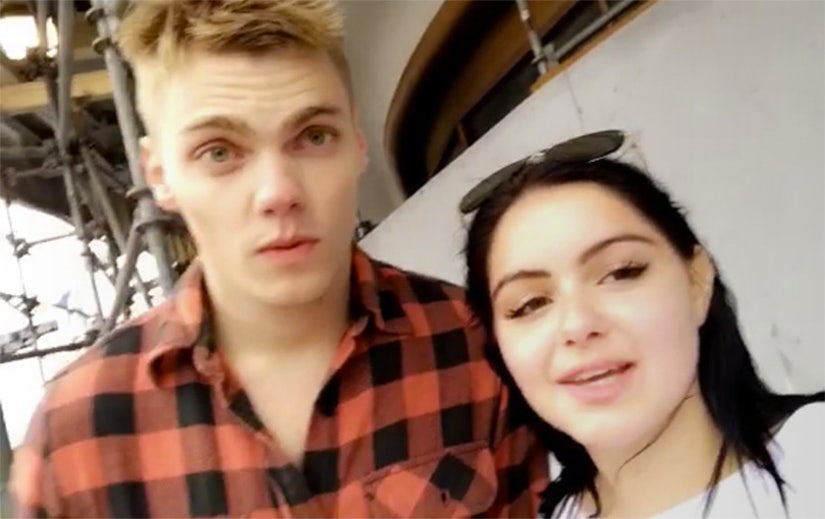 Snapchat
Ariel and her former long-term boyfriend, Laurent Claude Gaudette, split in June after dating for almost two years.
It sure would seem that Ariel's gone and moved onward and upward, in the height and age departments at least.
Check out more uber hot photos of Ariel Winter in the gallery above, and weigh in on the comments: what do you think about this brand-new pairing?