Britney and K-Fed live on!
In newly released from Lifetime's upcoming Britney Spears biopic, the pop star's 2004 wedding to backup dancer-turned-baby daddy Kevin Federline gets recreated as only Lifetime could.
In one of the pics, Natasha Bassett beams as a brutnette Brit, as Clayton Chitty gives off some Federline vibes thanks to his giant diamond studded earrings. The two stand in front of a rose wall, reminiscent of the PEOPLE magazine cover the real-life couple posed for after their ceremony.
We get a glimpse at the reception in another pic, as "Kevin" prepares to toss "Britney's" garter.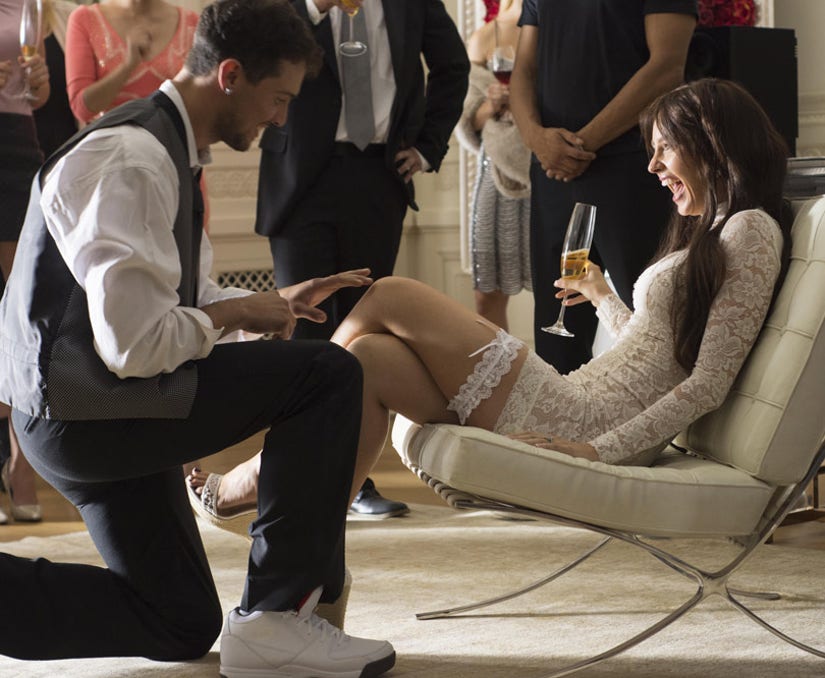 Lifetime
Federline won't be the only one of the "Slave 4 U" singer's exes to appear in the flick though, as Justin Timberlake will definitely play a role as well.
Another sneak peek pic shows Nathan Keyes in costume as the former NSYNC star, while a group shot of the entire band proves he'll have JT's trademark curls as well.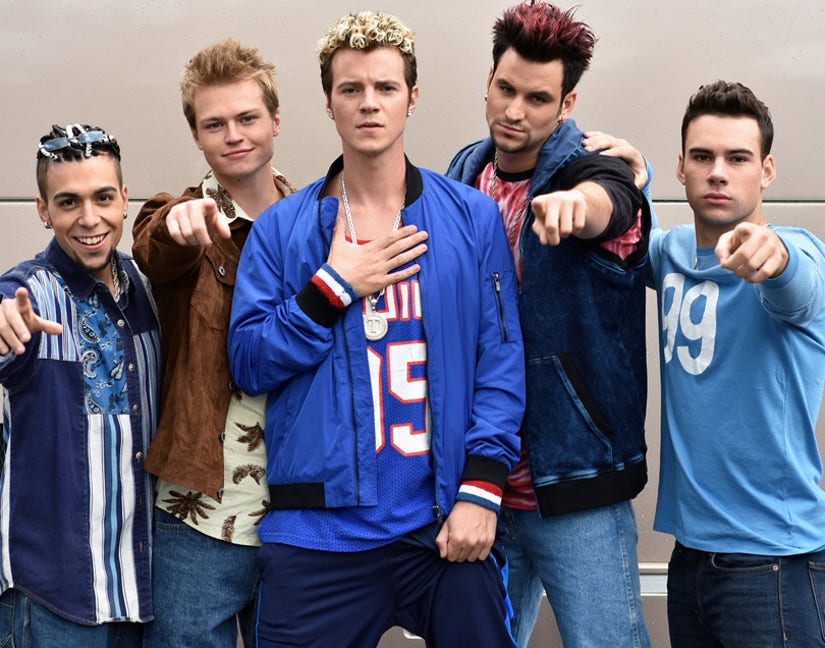 Lifetime
While the Spears family has had zero involvement in the project, which will air in February on Lifetime, Bassett thinks Britney herself would actually like the film.
"I really hope she watches the movie, because I think she'd really enjoy it," the actress tells ET. "It's really a love letter to her and to her story, so I really hope she watches it and I just wish her all the happiness in the world."
See more photos of the cast in costume above!