Even with a black eye, Jennifer Lopez is still a bare-faced beauty.
Lopez took to Instagram on Thursday, to show off a gnarly shiner she got while filming her NYC crime drama, "Shades of Blue."
Posing for a photo -- without a stitch of makeup on -- the 47-year-old actress gave fans a look at her badly bruised mug.
"Sometimes work can be rough...lol," she captioned the photo.
She also added a few hilarious hashtags, "#shiner #blackeye #sufferforyourart #youshouldseetheotherguy #justkidding #nobodyhitme #imalovernotafighter #immafightertoo #youcantputmeinaboxbaby #okimdonewiththehashtags."
J.Lo plays a single-mother NYPD detective named Harlee Santos on the NBC series, opposite of Ray Liotta. Clearly, Lopez must do some of her own stunts!
It's been an eventful few weeks for the "Booty" singer. Lopez likewise made headlines at the end of November after she kissed her ex-husband, Marc Anthony, on stage at the 2016 Latin Grammy Awards.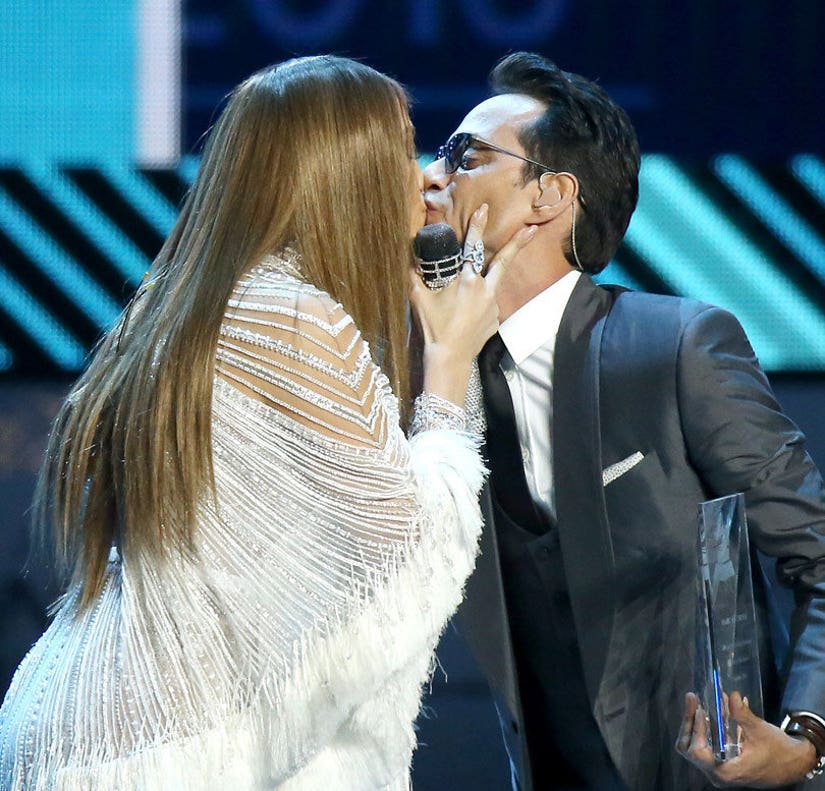 Getty
Subsequently, Anthony and Shannon De Lime -- his wife of two years -- filed for divorce the very next day.
What do you think about Jen's on-set injury? Sound off below and check out the gallery above to see more stars without makeup!