Blake Shelton isn't holding back on his feelings for "Voice" co-star Gwen Stefani at all!
During a recent stop on "The Ellen Degeneres Show," Shelton divulged about all things Stefani after Ellen revealed that she wanted to discuss his platinum 'do-loving girlfriend.
"I love talking about Gwen. Are you kidding me?" he asked, in mock horror.
Ellen responded, "I think when y'all got together -- cause I know her a little bit -- and everybody knows, you know, both of you and it just seemed like the most unlikely couple. Y'all are so different. But you were going through something at the same time and it brought y'all together and you are just an adorable couple," she gushed.
"Whenever I see y'all together, I mean, you're just both crazy about each other and I'm happy for both of you."
Blake, clearly humbled, thanked DeGeneres for her graciousness, and said, "It's been just an eye-opener to be with someone like her. Believe it or not, I mean, you think Gwen Stefani and No Doubt and she is literally maybe the most normal person that I've ever met in my life. It's been good for me to be with somebody that's so grounded and just a good human being with a great heart."
Is that a mini-slam against ex-wife Miranda Lambert? Could be ... could very well be.
Check out the sweet video!
Are you half in love yet? Because we are!
Check out this hunk of man's face -- he sure looks like the cat who got the cream, right?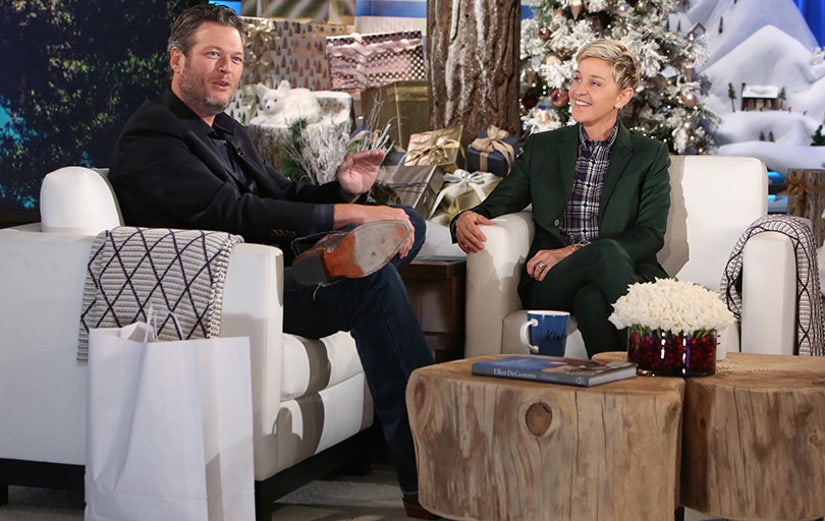 Warner Bros./Michael Rozman