Irina Shayk is Love Advent Calendar's Day 2 hottie -- and her rendition of Demi Moore's "Ghost" character is even hotter than the scene in the movie featuring Patrick Swayze (which, even for today's standards, is still pretty hot).
In the clip, the supermodel is shown with clay smeared all over her voluptuous body, and like the epic scene from "Ghost," is set to The Righteous Brothers' "Unchained Melody." Sadly, there's no Patrick Swayze, or even a "Patrick Swayze," which would have made this video even more compelling.
As for the reportedly-pregnant Irina's look, she donned a ripped, cut-off button down that exposed her flesh-toned, black lace-trimmed bra (with matching panties!) and sizzled the scene so much, we're surprised her lovely form is even visible through all that steam.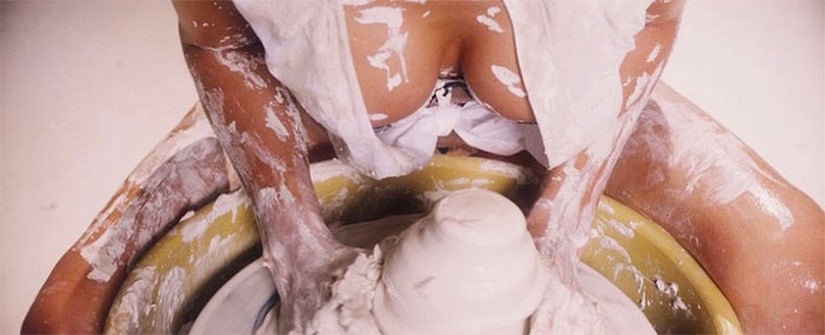 YouTube/Love Magazine
Earlier this week, pregnancy rumors swirled as Shayk took the catwalk during the Victoria's Secret Fashion Show, and sources revealed to E! that Shayk was carrying her first child with "The Hangover" star Bradley Cooper, who she's been linked to since 2015. This would be the first child for both.
See video to know exactly what we mean by "steamy" -- we're shocked that the "clay" in the video stuck to her skin at all!