Mariah Carey talked with Stellar magazine this week, and dropped a bombshell on fellow diva Beyoncé!
Referring to Bey's alter-ego, Sasha Fierce, Carey said, "Well, I love Beyoncé, but Bianca, my alter ego, came before hers, you know."
Oh, darling, of course it did. Bianca, if you remember, debuted back in 1999, when the "Single Ladies" hitmaker was just 18 years old and Mimi was nearing 30. Oddly enough, the alter-ego emerged from Carey's '99 music video for "Heartbreaker," which featured Jay-Z.
In the video, Riah's man -- portrayed by Jerry O'Connell -- is caught hooking up with "Bianca," and what ensues is perhaps the most epic catfight ever staged for music video purposes.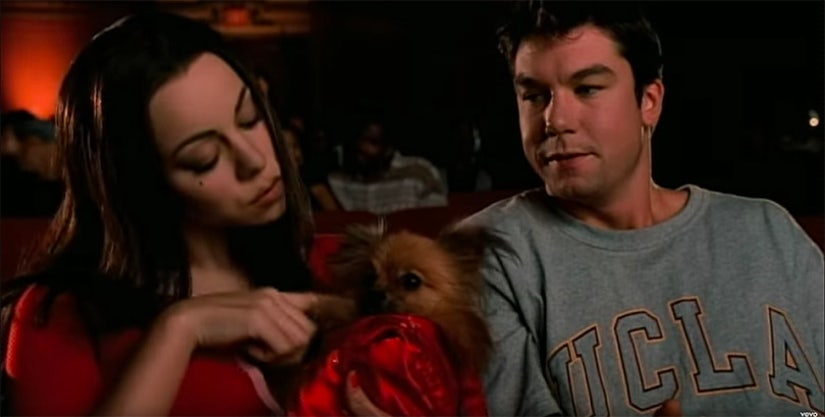 YouTube
"Bianca" reemerged over the last few weeks in the trailer for Carey's upcoming reality show, "Mariah's World," being her regular old diva self, and shooting directly from the hip in all of her clips. Absolutely hilarious!
"Mariah's World" premieres tonight, December 4th, at 9/8c on VH1 -- will you be watching?
See the amazing throwback video (below) and check out Mariah's sexy look at her MAC Cosmetics' Beauty Icon launch on Saturday (above) ... which the "Hero" songstress attended in some seriously skimpy lingerie!