Justin Bieber marked his whopping 26th appearance on Monday's episode of "The Ellen DeGeneres Show," where he discussed his love life and announced his new tour.
Jumping right in, Ellen asked the "Baby" singer about his love life.
"I am not dating anybody. Single. I'm not really looking either."
When pressed by the award-winning talk show host over whether he'd ever used online dating sites such as Tinder, Bieber said he's just not that into dating apps.
Ellen seemed taken aback by the singer's comments that he wasn't hooking up with anyone, but Bieber held fast and denied, denied, denied.
"You're healthier than I've ever seen you!" Ellen said.
"I feel strong," Bieber responded.
When the conversation turned to his music, Bieber broke the news that he would be embarking on a 2017 stadium tour in the United States.
Though the singer is excited to hit the road he did reveal one downside to touring.
"That's probably the hardest thing [about touring], just being alone all the time," Bieber said. "I'm always alone."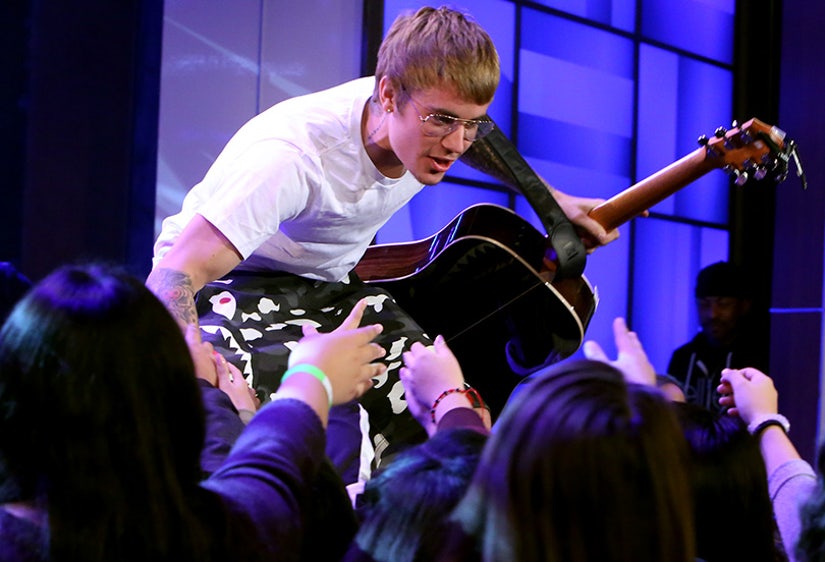 Michael Rozman/Warner Bros.
Ellen then pulled an Oprah Winfrey by announcing she would be giving away tickets to the entire audience for Justin's August 2017 Rose Bowl performance!
See the video (below) for more Bieber madness and then mosey on up to the gallery above to see some of the hit singer's most memorable moments.