Erika Girardi's "Real Housewives of Beverly Hills" friendships have come a long ways since last season.
The blonde bombshell spoke to TooFab about how her relationships with Lisa Rinna and Lisa Vanderpump have evolved since last season.
"Well, you know, Lisa Rinna knows her mouth gets her into trouble and she takes ownership of that," Girardi told TooFab's Brittany Kyles.
Though the actress' feud with Kim Richards is still simmering, Girardi said fans will see a more "loving" side of the "Days of Our Lives" alum.
"She's like a cat, man. She has like nine lives. She keeps coming back," Girardi said. "But she takes it on the chin and works through it all. Lisa Rinna is more than just a mouth that causes problems, she happens to be a very caring, loving, funny person."
Another new dynamic in Season 7 is Girardi's blossoming friendship with Lisa "Sniper from the Side" Vanderpump.
"I would say that we definitely had a chance to get to know each other a little better this year," she said of the SUR owner. "I would say we're on our way to establishing a genuine friendship."
Though Girardi's dear friend Yolanda Hadid will not be returning as a full-time cast member this season, don't rule out a guest appearance.
"I can't divulge too many secrets," she said coyly.
Nevertheless, she said Hadid is "doing great" and spending time with her model daughters Gigi and Bella Hadid.
"Obviously, I miss Yolanda. But it freed me up to get to know the ladies at little bit better individually."Most importantly, Erika says she "had fun" this season.
"I wanted to have fun, I wanted to celebrate, I wanted to smile, I wanted to embrace everyone, I wanted to be kind. And I was for the most part," she confessed. "Sometimes you have to defend yourself."
"Real Housewives of Beverly Hills" premieres Tuesday, Dec. 6 on Bravo.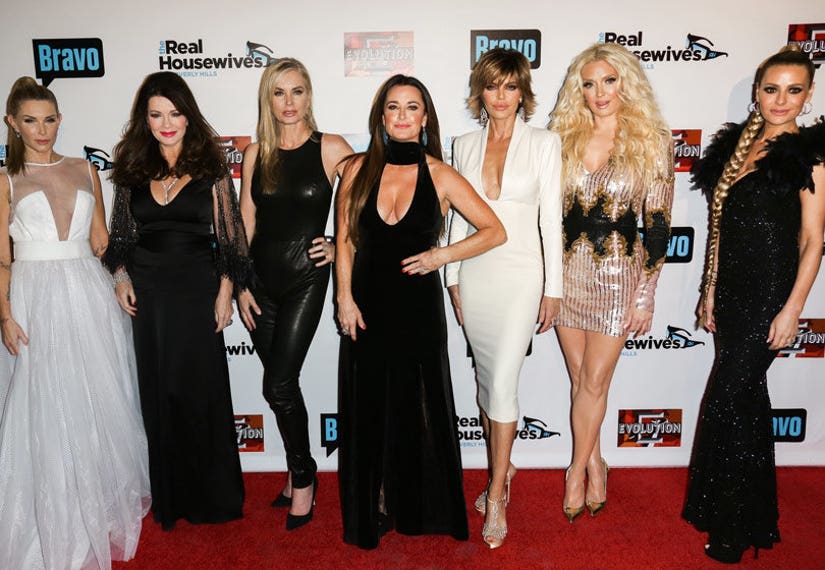 Getty