"Vanderpump Rules" star Kristen Doute won't be jumping to ex-boyfriend James Kennedy's defense anytime soon.
In a far-ranging interview with TooFab, the Bravolebrity talked about her former flame's cheating scandal, Lala Kent's alleged married boyfriend and pal Sheana Shay's divorce.
Kennedy's dirty laundry was first exposed on the Dec. 5 episode of "Vanderpump Rules after two different women admitted to sleeping with the DJ during his relationship with girlfriend Raquel Leviss.
"I'm not surprised by it, I sort of lived it. I think it's pretty clear that he is full of it [laughs]," Doute told TooFab's Brittany Kyles about the scandal.
The former SUR-ver doesn't think the relationship between James and Raquel will last too much longer either.
"I mean who knows," she mused. "I don't know his new girlfriend, I think that eventually his true colors will come out. I'm going to guess that's a hard no, I don't think he can make a relationship last with anyone in my opinion."
Doute also isn't a fan of Kennedy's BFF Lala Kent. James and Lala have pretty much been exiled from the SUR group, after talking major trash about their co-stars on and off the show. In fact, Kristen said she can 100 percent confirm this season's rumors that Lala is dating a married man.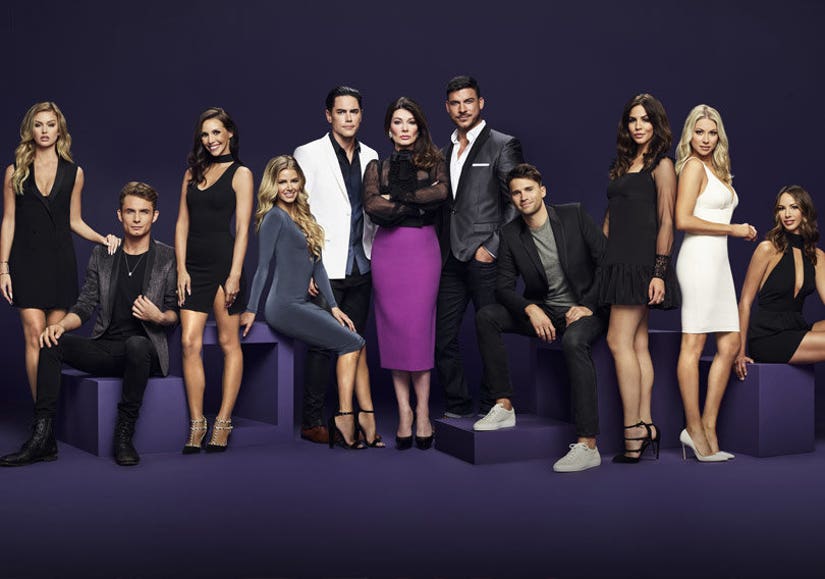 Getty
"I absolutely, one million percent know that is fact and truth, no matter how long she wants to deny it for," she said. "That's the problem with being on reality TV, the negative and the positive it's going to come out."
"I feel like whoever you are that has watched [the show] should kind of know that by now," she added. "You absolutely cannot have skeletons."
Doute also has took issue with co-star's Ariana Madix and her boyfriend Tom Sandoval's relationship with Kennedy and Kent this season.
"I cannot understand the friendship that they, especially Ariana, have with Lala," she revealed. "Especially because of everything that Tom and Ariana preach that they stand for and everything that they sort of insult in regards to other people's actions and character. Yet, they can be friends with someone like her ... it's a lot of hypocrisy."
But the brunette beauty said viewers will definitely see a shift in her relationship with Ariana, even though Doute and the blonde bartender have had major problems after it was revealed Sandoval cheated on Doute with Madix.
"As far as she and I moving forward, there's definitely a change in dynamic a couple of times between Ariana and I, and Tom and I, throughout the rest of the season," she teased. "So I think it's going to be really interesting for viewers to see."
As for news that Doute's friend Scheana Shay is getting divorced, the reality TV star said she didn't see it coming.
"Obviously, you know we were really surprised that it was happening or how quickly it was happening," she said. "But, you know she is doing well. She has her good days and bad days, it's a little bit of a roller coaster, but I think this is definitely the best thing for her and for the both of them. You know, they made the choice together and I'm just really proud of her for kind of sticking to her guns and realizing her worth and how important this life is and this platform and all the opportunities that they offer her. I don't really think that was the place Shay was willing to go with her. And there were some other things that will play out this season, so I'm also really proud of her for being willing to discuss that on the show."
What do you make of all the "VPR" drama this season? Tell toofab in the comment section below!
Make sure to watch "Vanderpump Rules" Monday nights at 9/8c on Bravo.